FUCK BUDDY HANDBOOK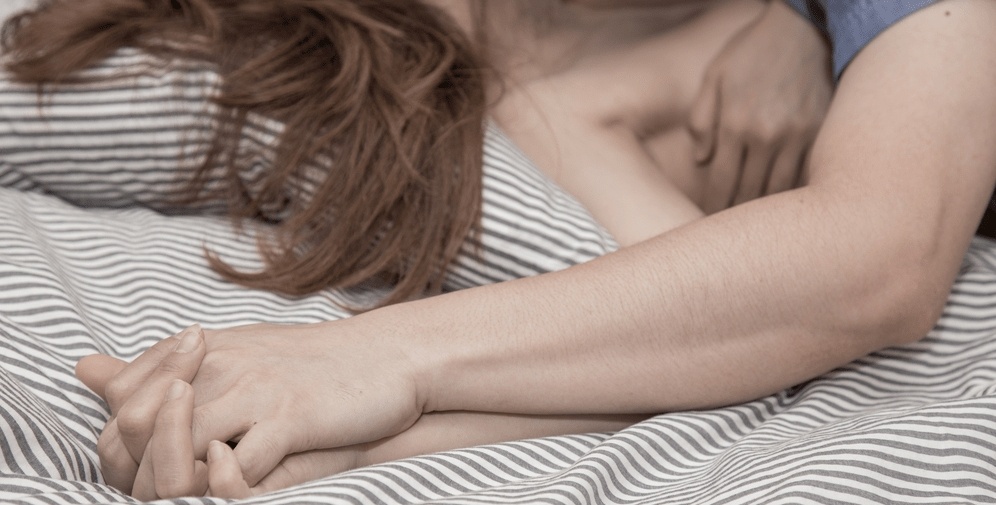 The oldest Fuck Buddy rule is wrong. You CAN be friends with them.
With that said, you want to keep things in perspective. A fuck buddy is someone who you can almost always rely on for a good fuck. But if this person is also your best friend and you rely on them for a lot more than sex, it's essentially as if you're dating.
A good fuck buddy delivers good sex without the price of relationship demands.
They aren't the most important person in your life and you aren't in theirs.

Victoria Milan's multi faceted search engine allows you to choose what traits to search by. Our goal is to make it easier to find exactly what qualities you're looking for in a fuck buddy.
Be safe. A little fun now isn't worth any amount of time experiencing pain or discomfort.
Since you're engaging in adult activities, understand that there are preventative measures you can take to stay healthy and safe when engaging in casual sex.
When you first meet in person, meet in a public place and keep it casual. It doesn't hurt to let a friend know when to expect you home either. Going out for coffee or a drink keeps is short and sweet so you can head for the hills if need be or head to the hotel if things go as planned with your fuck buddy.
Don't expect your date to bring protection, bring your own condoms. Further take your health into your own hands by scheduling regular sexual health screenings with your doctor.
Respect your Partner.
No, you're not dating, but there are still rules when engaging in even purely sexual relationships. Expectations for your casual encounters should be clarified from the very beginning.
Kinks and sexual preferences should be discussed with an open mind and always with respect. Always be honest with your fuck buddy, even if that means saying "no".
Ask questions if you don't understand their requests and be up front if a particular sex act just isn't your thing. It's better to be honest from the beginning rather than causing a scene when you're both in the moment.
Don't get clingy.
Your fuck buddy and surely you chose to engage in anonymous casual sex to avoid the complication of feelings that often comes hand-in-hand with commited relations.
Becoming emotional and attached immediately starts throwing the passion and spontaneity out the window. Becoming jealous is even worse. Allow the interactions to happen organically, don't get too involved with their life, and enjoy your sex.
Be an amazing Sex Partner.
You might think you've got all that, but when you don't have your personality to fall back on as much, you might find your sex has lost a certain je ne sais quoi.
Casual sex is about having fun, experimenting, and exploring fantasies with your fuck buddy. Here is our best advice for avoiding common sexual pitfalls:
Never skimp on the foreplay.
Bring lube.
Don't fall into a rut of doing the same thing every time.
Always be willing to try something new.
Don't underestimate the power of a good sex toy.
Keep the fantasy going by wearing your sexiest attire.
Honor Discretion.
One of the most raved aspects of Victoria Milan are the multiple security and anonymity features carefully administered throughout the site. We understand the personal nature of the content on the site and **we take personal safety very seriously.
This means, as a member of the website, you are expected to uphold the same level of respect when interacting with other users on the site. Claims of disrespect or inappropriate behavior are swiftly and actively addressed.
Be confident.
Honestly, this should probably be the first rule since it's that important. But the one thing that makes certain individuals irresistible is their superior level of confidence.
Showing that you know you've got it going on instantly attracts other people to you. If you do it right, anyone will be left wanting to know more, trying to figure out exactly what it is that makes you so rare.
When making your profile, keep things positive. Once you've begun talking with your potential date, talk about what you know, smile, keep eye contact, and speak up.
Remember that you, just like everyone else, has something completely unique to bring to the table, so don't be afraid to work what you've got!
Keep conversations open.
Not only does having exclusive conversations with only one partner lead to potentially developing a case of the feels, but it also limits your potential for pleasure!
With over 6 million members, Victoria Milan gives you options for no-strings-attached sex from all over the world.
If you're here to get fuck buddies and have fun, you need to be realistic. Far from every conversation you have will lead to sex, so to keep your options open, have fun flirting with a variety of potential matches.
This way, you can keep the pleasure going and learn to better navigate the casual sex network.