So you are looking for a new girlfriend? Where to find a girlfriend is a question we get asked regularly. The answer, my friend, is all around you. There are so many beautiful women out there and some of them would be perfect girlfriends for you. The trick is picking the right one and getting her interested in you first. Or you can find girl friend with online dating sites. There are plenty of places to find a girlfriend online. You can try dating sites, join niche-based online communities, or even choose to browse through social media networks. Today we will explain where to find a girlfriend with our article.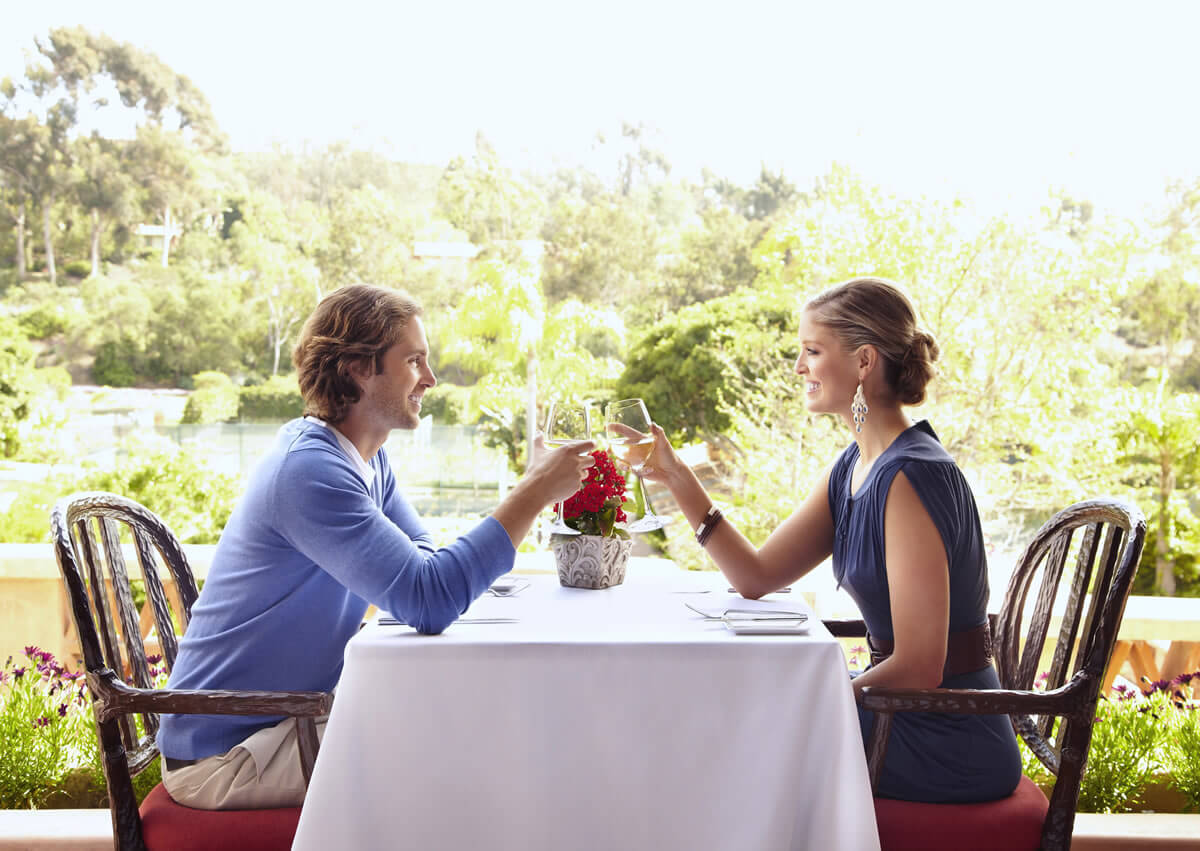 1- Cafe

Meet the girls at a cafe. You can meet anyone in the cafe and find a girlfriend in the cafe. You have to not only be confident but also be kind.
Go to the counter and order a coffee. While you're ordering coffee, look around you and see if there's a girl you think is beautiful and could be your girlfriend.
If you see someone, smile and make eye contact with each other for a few seconds, then turn around. If he smiles at you, it's a good sign that he likes you. Afterwards, meet your potential girlfriend if there are no people around or if she is available. But don't make it clear that you want to be a lover directly. Just meet as friends. After that, the nodes will be resolved automatically.
2- School

School is the best place to meet someone who might become your girlfriend. While you're in class, sit next to a girl you find attractive and start up a conversation with her.
Keep it casual at first, asking her about her interests or just talking about your classes. As you get to know each other, ask for her phone number or ask if she wants to hang out outside of class.
When you do go on a date, make sure to keep it simple. Go see a movie together or go to a coffee shop and talk there.
3- Workplace

Workplace romance is a very common thing these days. Yes, our professional lives are becoming more and more stressful, but that doesn't mean that our personal lives have to crash down with it. After all, having a companion at our workplace can help make the workdays go by faster and smoother. But if you're new to the workplace, finding a girlfriend might prove to be tricky.
After all, you're going to be dealing with people who are much older and more experienced than you are. So how do you find a girlfriend in this kind of situation? Well, there are many ways to go about this — some highly effective, some not so much. Here's how you can do this in the best possible way:
The first step to finding a girlfriend at work is by finding common ground with your coworkers. Find out what they like doing on their free time or what their interests are. If you find someone who shares similar interests as you, then it's only natural that you two would get along well! And as long as both of you don't cross the line between work and personal life in the office, things will only get better!
4- Gym

The gym is a great place to meet people, especially if you are looking for a female partner. One of the reasons for this is because most women go to the gym to get in shape and feel good about themselves. Being physically active and working hard at the gym offers a great way to build confidence. In addition, working out releases endorphins which make people feel happy. Therefore, most women at the gym are in a positive mood and ready to socialize with others.
Another reason why the gym is a great place to meet someone is because it gives you common ground with the other person. If you are talking to a woman at the gym and ask her about her workout routine or how she got started, you will have plenty of things to talk about since you both enjoy working out.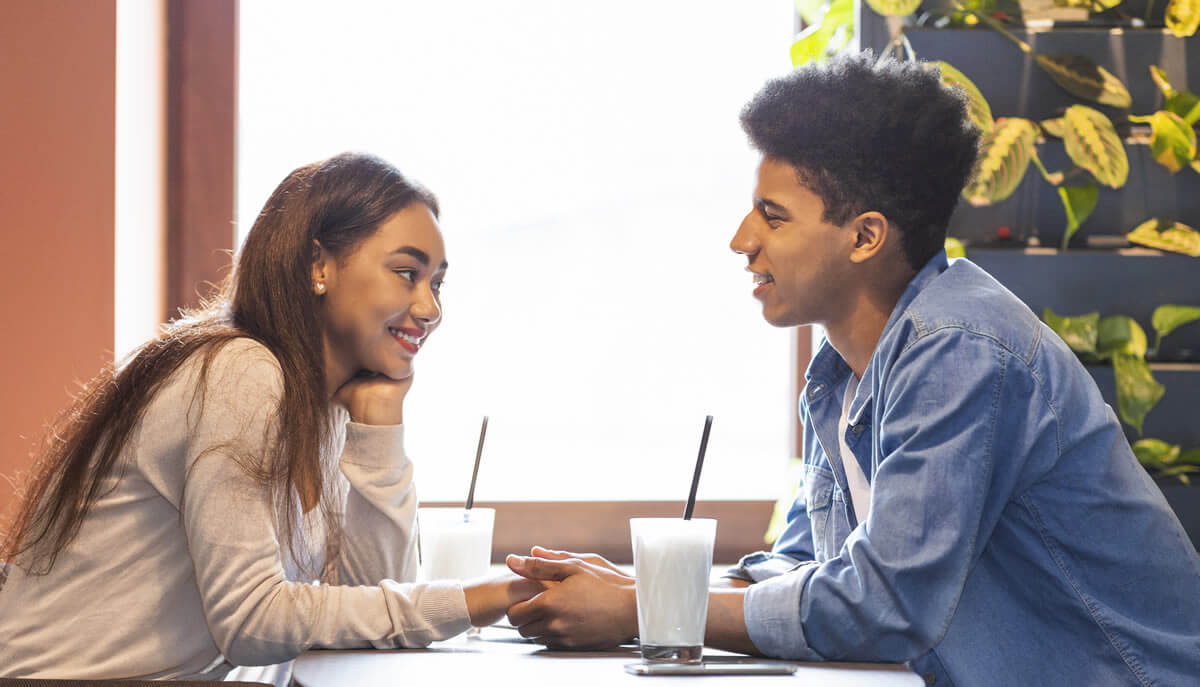 5- Dating Sites Are Best Place To Find A GirlFriend

Now the best way to find a girlfriend is through online dating websites. I know this is probably not what some people wanted to hear, but if you are serious about finding yourself a girlfriend you need to start searching online.
Internet dating sites give you access to more potential partners than you could ever hope to meet in real life. So if you are serious about finding a girlfriend online, you must be willing to sift through lots of women that aren't right for you until you find the one that is.
Getting a girl friend through internet dating sites is easy and feasible these days. It's far easier than going out and trying to meet someone at a bar or other social gathering. You can see from their profile what they like and dislike, what their interests are and what they are looking for in a man. Then all you need is send them an message and start chatting with them.
If you go out on traditional dates your odds of success are very slim compared to meeting women through dating websites because you have no idea if they even have an interest in finding a boyfriend or not. But with online dating sites, every woman there is looking for a man of some sort whether it's friendship, casual relationship or marriage.
Best Dating Sites To Find A GirlFriend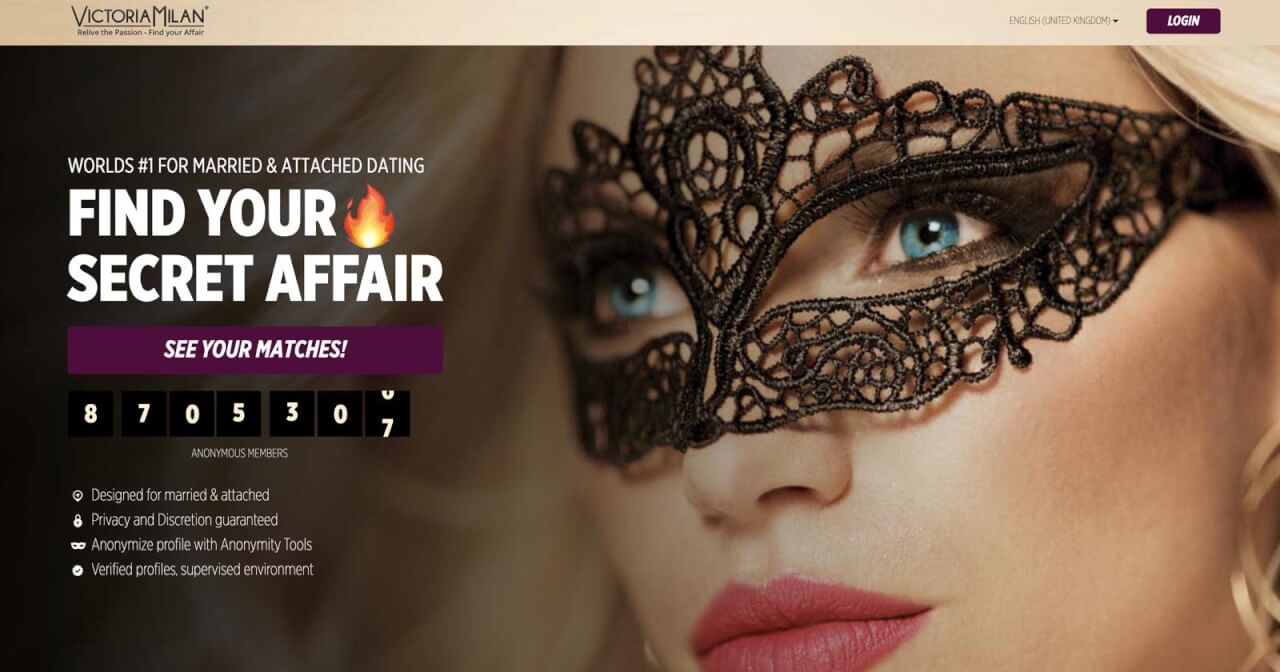 6- Victoria Milan
VictoriaMilan is a new European dating site for find a girlfriend. Whether you seek an innocent and friendly web flirt, a casual one-night stand, or a long-term real-life affair, Victoria Milan promises to provide you with a safe, anonymous and confidential online environment.
Victoria Milan has more than 10 million members and thousands of real-life dates each month. There are no fees to join in, and everyone starts out with an "Average" number (which means you don't have to worry about your personal details being shared with fake profiles).
The first thing you should do when joining Victoria is answer a few questions about yourself that will help the site match you with the kind of person you're looking for. Then, upload a glamour photo of yourself so we can get an idea of who you are. You'll also be able to create a password-protected profile (if you want to keep some information private from other members) so that only other users can see what you've written.
Also, when you visit someone's profile, you can see their physical appearance (height, weight, hair color, eye color, etc.), their background details (education level, job title, salary range), and their relationship status (single or married). You can also see the person's "loves" and "dislikes" as well as their favorite romantic activities. For these reasons Victoria Milan is the best choice to find a girlfriend.
7- Tinder
Tinder is a location-based social search mobile app that facilitates communication between mutually interested users, allowing matched users to chat. The app is most commonly used as a dating app, but has branched out to provide more services, making it more of a general social media application.
The average user would generally spend about an hour and a half on the app each day.
Tinder isn't just for hookups. Sure, there are success stories of couples who met on Tinder and fell in love, but we know far more who met on Tinder only to realize soon after that they weren't compatible or who were just bored with the app and deleted it after a few months.
8- Match
Match is a great place to find to a girlfriend. The site is free to sign up and does a nice job of walking you through the process and showing you how to get started filling out your profile.
Match offers several advanced features that can help you find exactly who you are looking for. You can search for matches based on several different criteria, including age, location, zip code, religion, marital status, height, weight and ethnicity. Match also allows you to browse profiles on your own and has several different options for communication including emailing, chatting, discreetly connecting via text message or phone, sending digital gifts, adding others to favorites, and sending flirts.
9- eHarmony
eHarmony is one of the popular dating sites in the world. It attracts singles of all ages, although the average age is somewhere around 40. The site has been running for 17 years and has enough members to make finding a match, no matter where you live, likely. So it is a good place to find a girlfriend.
Unlike other dating sites, eHarmony only allows users to contact those it has determined to be highly compatible with them. The site does this by making its membership by invitation and verifying that its male members are all graduates of a good college or university.
Women do not have to pay to use any part of the site, and men can join for free. However, a paid membership is required to read messages from potential matches and reply with a personalized message.
10- Okcupid
OkCupid uses algorithms to match people up to other people that are well-suited; their services are completely free, but they do offer special perks for those who want to pay a bit extra to use the site. Most people find that the free services suit their needs just fine.
One advantage is that it has a fun, laid-back feel to it, and users generally adopt a similar attitude when interacting on the site. It makes a legitimate choice both for people looking for casual flings, and those in search of more serious relationships.
On the upside, the profiles are brief, which helps you to make decisions quickly. The downside is that short profiles make it harder to figure out what people are looking for. Knowing very little about a person can also make initial messaging more challenging. But apart from these Okcupid is a good choice to find a girlfriend.
11- Bumble
Bumble is a good choice to find a girlfriend. Because at the Bumble girls must send message first.
Unlike Tinder, Bumble prides itself on fostering a safe and wholesome environment for both men and women looking for love (or just some fun).
It's easy to see why this app attracts so many people: it's basically like Tinder but with more security because only women can start the conversation. The app basically works like this: after signing up, you're presented with photos of potential matches; if you're interested in someone, you swipe right and he or she swipes left if not. If you're both interested in each other (a match!), then the woman must message first within 24 hours. If she doesn't, then the match disappears forever.
12- Elite Singles
Elite Singles is different. Elite Singles is a dating site aimed at people looking for a serious relationship or even marriage. The incentives are high: You'll get access to a huge database and be able to find people based on their backgrounds and interests. The site is also very good at matching you with others who have already found each other.
Elite Singles is an online dating site that puts the emphasis on finding long-term relationships and marriages, rather than casual encounters. This makes it a much better choice than other sites when it comes time to meet someone special — especially since most members aren't interested in hooking up.
13- Hinge
Hinge is the next mobile matchmaking app that is catching on with urban millennials. But, unlike Tinder, Hinge focuses on matching you with people you share Facebook friends with.
The company claims that 60% of matches result in conversations and approximately 5% of users say they're in relationships thanks to the dating app.
You're then presented with potential matches based on various factors such as mutual friends and shared interests. Users can also filter their search results based on location, number of friends and age. To like someone's profile, you tap the heart icon; to dislike, you tap an 'X'. If someone likes you back, it's a match! So for these reasons Hinge can be a great choice to find a girlfriend.
14- Happn
Happn – Local dating app is a great application for finding dates. Based on the GPS and wireless network location, this application will provide you with a list of people whom you have been in touch with or crossed paths with.
As said, the application is based on real life interactions and the number of times you have come across someone else. This allows you to meet people who are not too far but also not too close to your home.
The app allows you to check out the profiles of other members and chat with them if you feel like it. You can even set up a meeting if both of you want to meet up.
15- Plenty Of Fish (POF)
Plenty Of Fish (POF) is a good choice to find a girlfriend. POF is the world's largest dating site, and it has millions of users. It has more chances for you to find the relationship you want. POF is always making improvements to help you find exactly what you're looking for. They have added new features that help you get more out of the site.
If you are new to online dating, POF gives matches based on your chemistry test. You can take this test for free, and it will tell you what type of person will be a good match for you. Also the test was developed by Dr. Helen Fisher, who is an expert in human behavior and evolution. The test will measure five traits, which are self-confidence, family orientation, self-control, social dependency/openness, and easygoingness. So with these features you can find a girlfriend at POF.
That's all for now from the content of "18 Places to Find a Girlfriend that Actually Work" prepared by Victoria Milan! If you are looking for more content like this, you can visit Victoria Milan's blog and stay tuned.
In addition, Victoria Milan is the best datig site that allows you to find a girilfriend with its unique features. You can see online users on the homepage and find the perfect partner with filter options. You can easily find a partner with the advantage of having millions of users. Find a partner with Victoria Milan easily! Click here to sign up for Victoria Milan for free!
FAQ About Find A GirlFriend
How Can I Find A Girlfriend?
You can go to social places to find a girlfriend or you can find a girlfriend with online dating sites. You can find a girlfriend either way, but it's easier to find a girlfriend on online dating sites than meeting a girl in a cafe. So if you want to find a girlfriend, online dating sites are the best.
Can I Find A GirlFriend Online?
Yes you can find a girlfriend with online dating sites. Online dating sites are the best places to find girlfriends. Because the main purpose of users is to find a partner anyway. Therefore, finding a girlfriend is much easier and guaranteed with online dating sites.
What Is The Easiest Way To Find A GirlFriend?
The easiest way to find a girlfriend is online dating sites. There are millions of users who use online dating sites. And all of them are looking for a partner for themselves. Therefore, it will be easier for you to find a girlfriend on these platforms.