JDate is a dating app that is specifically designed to help Jewish singles connect and make meaningful relationships with other Jewish singles. Since its founding in 1997 by Alon Carmel and Joe Shapira, it has grown to have over 750,000 users. In this article, we'll talk about the ins and outs of using JDate, what it's like being a user of the platform, and seeing if it's really worth your time.
JDate Overview
JDate is a dating app for Jews. The Service is Spark Networks, Inc. It is one of the demographic oriented online matchmaking websites operated by. Jdate was founded in 1997 by Alon Carmel and Joe Shapira. Jdate has more than 750,000 users.
JDate has a wide range of features that make it easy to find compatible matches and start chatting with others on the site. The site also offers features for relationships, dating, love and more.
JDate Pros And Cons
Pros
The best dating app for Jews
Simple to use
You can read messages for free
Cons
Only for Jews
Most parts can be skipped while sign up
JDate Sign Up Process Review
Signing up for Jdate is easy. You can register via Facebook or email. When registering, you must enter your first and last name, gender, date of birth and zip code. It is mandatory to upload 1 photo of yourself when registering. If you do not upload a photo, you cannot register. This means that site owners take the time to try and weed out fake or spammy profiles that ruin the experience for everyone. There are 2 mandatory options that the site requires when registering. These; Your religion and education status.
JDate Interface Review
It has a simple user interface of jdate. Everything is easy to find, matches are neatly arranged, profiles are easy to navigate, and the overall experience is relaxing. You don't have to worry about getting lost or confused when using this website.
The homepage can be accessed by clicking on "Home" at the top-left corner of your screen. There are two tabs on top: "Matches" and "Message." You can click on either one to go directly to those sections of your account.
The main page shows all your matches in order of match percentage. It also shows an introduction message from each person you've matched with and their photos if they've uploaded one already.
JDate Features Review
Discovery Preferences
Discovery Preferences is the ability for you to set your discovery preferences and they'll show you the matches that match that automatically. You can also search for people who have similar interests by choosing from several categories including religion, lifestyle choices, profession, and more. So if you wanted to see women who are 5-foot-7 or shorter, they would show them to you first.
LookBook
Lookbook is one of those features that makes it easy for people to connect with each other. If someone you like chooses that they are also interested in you, Jdate will notify both of you so that you can start chatting right away!
The feature also allows for users to browse through other profiles without liking anyone yet and then decide who they want to match with later.
Translation
JDate features have a lot of features that are unique to JDate. One of the most popular features is translation. Translation is the feature in JDate that translates from English to French and even Hebrew. This feature can help people who do not speak English well or at all. The translation feature will give you a better understanding of what someone is saying if it is in another language.
JDate Users Review
Jdate has quality users. Overall, Jdate is a great dating site for all kinds of people who are looking for love online. If you are looking for a serious relationship and want to meet someone who shares your values and beliefs, JDate is a good choice. If you want to find someone who is Jewish, this site is the best choice. The site has a large number of Jewish members, and they are all looking for someone who shares their religion. The site also has many users who are not religious but still want to find someone who is Jewish. Jdate is a great place to find love online.
JDate Membership Price Review
| | | |
| --- | --- | --- |
| Membership Type | Membership Lengt | Membership Cost |
| Premium | 6 months | $29.99 per month |
| Premium | 3 months | $44.99 per month |
| Premium | 1 month | #59.99 per month |
JDate Customer Support Review
JDate has a powerful Zendesk powered help portal that includes a functional search bar and an FAQ section with a support ticket form you can fill out. There is no live chat or phone support, but that's okay. Overall, the level of detail in the FAQ is very extensive. You can take care of all the necessary questions there.
The ease of use of the site is extremely high. So you don't need support.
That's all for now from the "JDate Reviews (2022 Update) – Is This Jewish Dating App Worth It?" content prepared by Victoria Milan for you! If you are looking for more content like this, you can visit our blog and stay tuned.
Also, Victoria Milan is the best casual dating site that you can find someone. It's the perfect place for you if you're looking for a discreet affair or just want to have some fun on the side. With 10 million users, modern design, and unique features, Victoria Milan offers you the best user experience. %100 anonymous and you can see online users on the homepage and start a quick chat. Or you can easily find the perfect partner with filtering options. In addition, registration at Victoria Milan is free. Find a partner easily and quickly with Victoria Milan. Just click to register to Victoria Milan.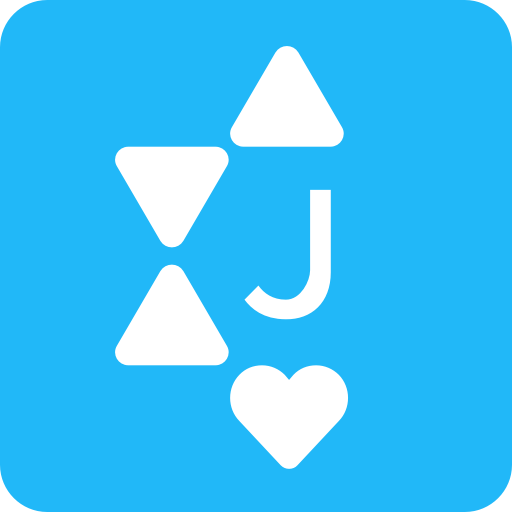 FAQ About JDate Review
Can You Message On Jdate Without Paying?
Yes, you can message on Jdate without paying. Once you sign up for Jdate, you will be able to send messages to other members.
Is Jdate Safe?
JDate is a safe site for Jew singles to meet one another. The site does not allow members under the age of 18, so all members are required to enter their birth date when they sign up.
Christian Mingle also has a strict policy against sending spam to its users and encourages members who see profiles or emails that appear suspicious to report them immediately.
The JDate website is safe and secure, but you may want to take some precautions if you plan on meeting someone in person. Make sure you meet in a public place and tell someone where you're going and when you expect to return.
When JDate Launched?
Jdate was launched in 1997 by Alon Carmel and Joe Shapira.
How Many Users Use JDate?
Jdate has more than 750,000 users. Jdate is the largest Jewish dating site on the Internet. JDate.com's objective is to help Jewish singles find their life partners and start a family.
Does JDate Really Work?
Yes, Jdate does really work. If you are looking for a serious relationship, then you should definitely take advantage of the site's many features.
There are many reasons why this site is so successful in helping people find love. First of all, it has a huge database of Jewish singles from all over the world. You can find someone who shares your interests and values, regardless of where they live or what their background is.
Is The JDate Dating Site Free?
Yes, JDate is free to join and use! They have a large number of members so you can meet lots of great people and start dating right away.
It makes the site easy to use, with features such as instant messaging that make it even easier to connect with your matches.
And if you decide to upgrade your membership, the service of the site will be even better!
Does JDate Have Fake Profiles?
Jdate has fake profiles, but the site owners are very careful about it. The site has a number of checks to prevent someone from creating an untrue profile. It is mandatory to upload 1 photo of yourself when registering on JDate.