If you are a serious gamer, then I'm sure you have felt the pain of a relationship crumbling when the other half gets jealous because you're spending time with your console rather than them. This leads to arguments, fights — even the occasional breakup. It's not easy finding a partner who understands your passion for video games and will accept it as part of your life.
Kippo is an app for gamers looking for love. It's like Tinder for gamers. If you're a gamer then this dating app is the best once in your life. And in this article we will review the Kippo dating app.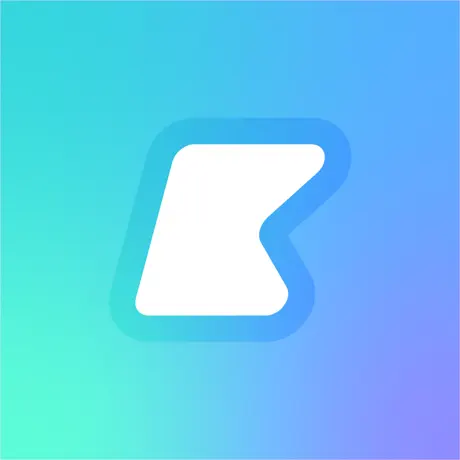 Kippo Dating App Overview
Kippo dating app has established by David Park in 2019. It is a great app which helps users to meet new friends and find love online. The app has millions of active users worldwide and has more than 100 thousand members in the United States, Canada, Australia, New Zealand, United Kingdom and other countries. The app is available on both iOS and Android platforms with 350.000 of downloads on Google Play Store.
Kippo is a free dating app that lets you meet people who share your interests and hobbies. You can also make new friends with people who have similar interests as yours or you can find a partner.
Kippo Pros And Cons
Kippo Pros
It is a free dating app.

It has a good mobile app and it is easy to use.

You can connect with people from all over the world.
Kippo Cons
Paid features are a bit expensive compared to the app.

There is no too many users.
Kippo Signing Up Process Review
Signing up to Kippo is very easy. You just need to write your basic information and phone number. That's all!
After you put in your basic information and phone number, Kippo will send you an SMS with a verification code that you need to enter on the website. After entering the code, you have successfully signed up to Kippo!
Kippo Interface Review
Kippo's interface is really easy to use. And it design for just gamers. You will feel like in a game. You can change your character and select your favorite skin. Which means that you can only chat with your friends and play games. Or you can find a partner for a relationship.
Kippo Features Review
Unlimited Matching
Kippo is dating app that offers unlimited matching with no restrictions on how many matches you can send each day or how many messages you can send. You can send as many messages as you want and receive unlimited replies from singles in your area!
Profile Cards
With profile cards you can add your favorite games to your profile. This is a great way to show off your interests and connect with people who share them. But if you have free membership you can just show 3 cards. If you have Infinty membership you can show 7 cards in your profile.
Customizable Profiles
The first thing that you will notice about this dating app is that it offers you the opportunity to customize your profile. You can add a picture, write about yourself and decide what kind of people you want to be contacted by. This means that if you are looking for someone who shares your interests then you can get in touch with someone who has similar interests and vice versa.
Kippo Users Quality Review
Kippo is a dating app designed for gamers worldwide. Therefore, almost all of the users are gamers. With over 100,000 users, Kippo has users aged between 18 and 24. Although users sign up for a relationship, there are also many people who are looking for playmates.
Users can chat with each other and make friends on Kippo. They can also send pictures or videos to each other in real time. Users can also share their gaming experiences with each other through comments on the platform.
Kippo Membership Price Review
| | | |
| --- | --- | --- |
| Membership Type | Lenght | Membership Cost |
| Starter | Unlimited | Free |
| Infinity | 1 Month | $10,00 |
| Infinity | 6 Months | $37,00 |
| Infinity | 1 Year | $56,00 |
Kippo Customer Support Review
If you have a problem in Kippo dating app, you can take a look FAQ to solve your problem. Or if you want you can send a ticket to customer services. In this way you can solve your problem. But it is really sad that there is no live support line. Because users often want quick solutions. And long-lasting processes cause them to move away from applications.
That's all for now from the "Kippo Review (2022) – Game Over or High Score?" content prepared by Victoria Milan for you! If you are looking for more content like this, you can visit our blog and stay tuned.
Also, Victoria Milan is the best casual dating site that you can find someone. It's the perfect place for you if you're looking for a discreet affair or just want to have some fun on the side. With 10 million users, modern design, and unique features, Victoria Milan offers you the best user experience. %100 anonymous and you can see online users on the homepage and start a quick chat. Or you can easily find the perfect partner with filtering options. In addition, registration at Victoria Milan is free. Find a partner easily and quickly with Victoria Milan. Just click to register to Victoria Milan.
FAQ About Kippo Review
Can I Find A Partner With Kippo Dating App?
Yes, you can find a partner with Kippo. It is not an easy task but it is possible. You just have to be patient and look for your match carefully. The app is quite new so the number of users is quite low. So you may need to wait some time before someone responds to your message or likes your profile. But do not worry; there are many great people out there waiting for you to meet them.
Does Kippo Dating App Have Fake Profiles?
Kippo dating app does not have fake profiles. The only way to create a profile on kippo is by filling out your personal information and uploading pictures of yourself. All the pictures are verified before they are added to the site. Kippo dating app has a strict policy against using fake accounts and impersonating other people. If someone is reported as a fake profile, they are removed from the site immediately.
Does Kippo Dating App Really Work?
Yes Kippo Dating App is really work. You can find a partner or find a gamemate. Kippo dating app allows you to meet new people and make friends with them. You can chat with the people you like and know more about them.
When Kippo Dating App Launched?
Kippo launched in 2019 by David Park. And Kippo aim to gamers for find a parter or a friend. So it is the perfect dating app for gamers.
Who Is The Founder Of Kippo Dating App?
Kippo founded by David Park in 2019. He is the founder of Kippo, a dating app that allows gamers to connect with people nearby. And in this way they can find a partner like themselves.
Is Kippo Dating App Safe?
Kippo Dating App is a safe dating app. The app has a reputation of being safe and secure and it is backed by the Kippo team who are dedicated to ensuring that users remain safe on the app.