Writing a senior dating profile isn't easy. For one thing, the people who are part of this mature crowd aren't in the early stages of dating – they've either been married and divorced or have been single all along. This means they might have a much harder time writing a thoughtful and creative profile than someone in their twenties, who hasn't dated as much or gotten as frustrated by the process in finding their match. So we've assembled a list of tips and techniques to help you meet that special someone online.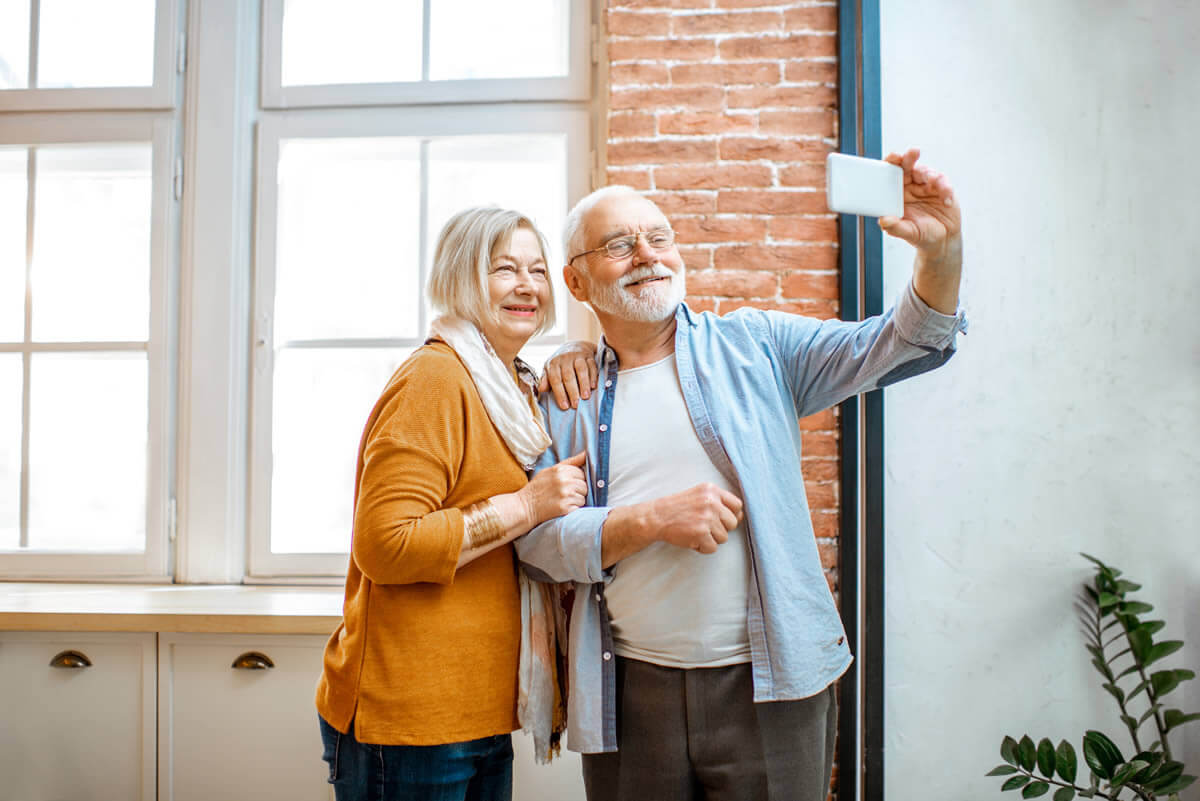 1- Upload A Senior Dating Profile Picture

Upload A Senior Dating Profile Picture
Uploading a picture on your profile is a great way to attract others. It helps others get to know you and see what kind of person you are. Pictures can be misleading though, so it's important to take a good one that represents you well.
Here are some tips on how to take the best dating profile picture:
Use a recent photo
A recent photo is vital for senior dating. It shows that you are up-to-date and active in your pursuit for love. You don't want someone who may be interested in you to think that you no longer exist because you haven't uploaded a new photo of yourself in years.
Get someone else to take the photo
Have someone else take the photos of you, preferably a professional photographer if possible, as they will have more experience in taking photos than anyone else. But, if you can't afford one, or don't know any professional photographers, then ask your friends or family to do it instead.
Get candid shots taken
These show off the real you and give others an idea of what it would be like spending time with you and getting to know you better, as they are more personal than posed shots.
2- Talk About Yourself And Who You Are Looking For

It's always important for you to talk about yourself in your senior dating profile. You need to tell potential dates what you want them to know about you.
However, it's also important to take a moment and think about what you are looking for in a date. Are you only interested in someone who shares your religion? Do you care if they have children or not?
Do they need to share the same political views as you? Do they need to be older than you or younger than you? What kind of social life do they need to have?
All of these things should factor into what you write in your senior dating profile. This way, people who are reading it will know if they meet your criteria or not. That way, there is no confusion between the two of you later down the road when it comes time for the first date.
3- Describe Your Interests

Many people who have joined a senior dating site will tell you that one of the most important parts of their profile is the section where they describe their interests. This section is a great place to talk about yourself. It is also the perfect spot to let potential dates know what you are looking for in a partner.
While describing your interests, try to keep in mind that potential dates may not be familiar with everything you mention. If you include something too specific or complicated, it might not attract as many viewers as if you kept it simple. Also, avoid listing things that are so common or vague that they are meaningless.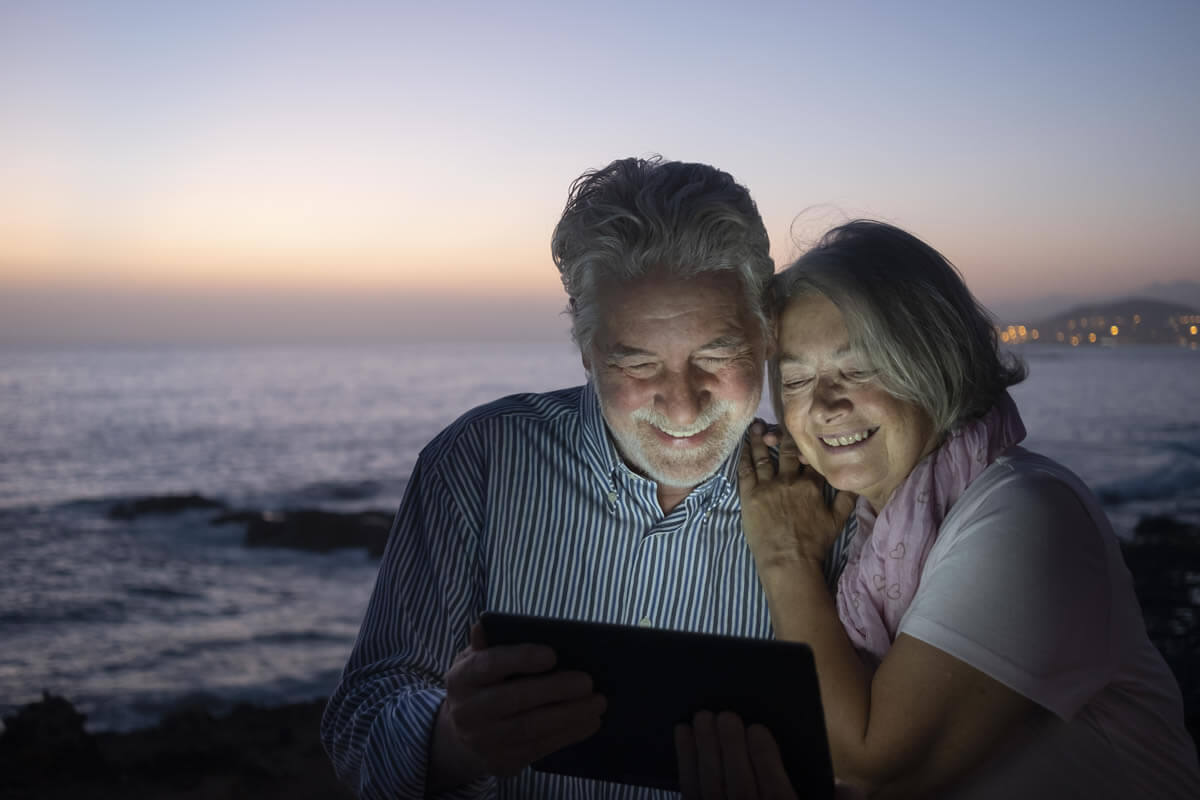 4- Use Your Profile Headline To Attract Senior Date Prospects To Read Your Profile

Your headline should grab the attention of other senior singles and it should make them want to read through your entire profile. It should be unique and original, so that it will stand out from the rest of other people's profiles. It will give you a huge advantage over other singles.
When writing your senior dating profile, it is important to keep in mind that you are writing it for other senior singles who are searching for someone like you. You need to know what they want in a partner and how they would like their partner to act around them. You need to make sure that you portray yourself in the best possible way and make sure that you highlight all of the positive qualities that you have to offer as a potential partner.
5- Include Details About The Kind Of Relationship You Want

Your senior dating profile will be the most powerful tool you have to attract potential dates. Writing a great profile is the only way to do that.
Include details about the kind of relationship you want in your profile.
If you're looking for something long-term, say so. If you're just looking for some fun, be honest about it. Be sure to include what you want from a partner as well. It's not very helpful if you say that you're looking for someone who is funny and enjoys food if you have no other information in your dating profile.
6- Describe What Makes You Happy

As you write your senior dating profile and describe the kind of person you are looking for, don't forget to describe what makes you happy. You might have a hobby that is unique or something that others would find interesting. You could also share things about yourself that will make people want to know more about you.
For example, if you are a big reader, then share some of your favorite books or authors and why they are so important to you. Or if you like to go on long walks in the woods, then share that with others. Describing what makes you happy can help show others what kind of person you are and what it might be like to date you.
7- Be Specific When Writing About Yourself

Be specific in your descriptions. Have you had a defining moment in your life? Share it. Have you traveled somewhere that had an impact on you? Tell us about it. Have you done volunteer work? What did you learn from it? What were the challenges? How did you overcome them?
Your story is what makes you different from all the other candidates out there, and it is what will make your profile stand out from the rest and help people relate to who you are as a person.
If there is something important that happened to you that affected your life trajectory, show it on your profile instead of listing it in an essay. It will give your potential dates insight into what is important to you, how you approach life and what makes up your foundation as a person.
8- Be Positive In Your Profile Text

Let's start with the positives.
It's a great idea to use positive words in your senior dating profile. They describe you better than a series of adjectives.
They make you sound energetic, enthusiastic and engaging.
They show that you are an active person who has interests and hobbies.
The problem is that many people think about their hobbies in terms of the things they DO for a hobby rather than the way it makes them feel.
9- Highlight What Sets You Apart From Others

When you are writing your senior dating profile, highlight the things that make you different from others. What makes you unique? Is it your love of animals or gardening? Is it your love of travel and adventure? Whatever it is, make sure you highlight this in your profile.
For Instance:
I think I am a fun person to be around. I am not going to tell you that I am perfect, but I am a hard worker and I love my friends and family. I like to hang out with family and friends and go camping, fishing and hunting. I also like to watch movies at home rather than going to the theater.
10- Your Dating Profile Should Reflect You As An Individual

As you are writing your senior dating profile, it's always good to keep in mind that the person reading it will be trying to picture what life would be like with you. The better they can imagine you as a person, the more likely they are to want to get to know you. Also, a senior dating profile should reflect you as an individual. It shouldn't be too generic or sound like something that could apply to many other people.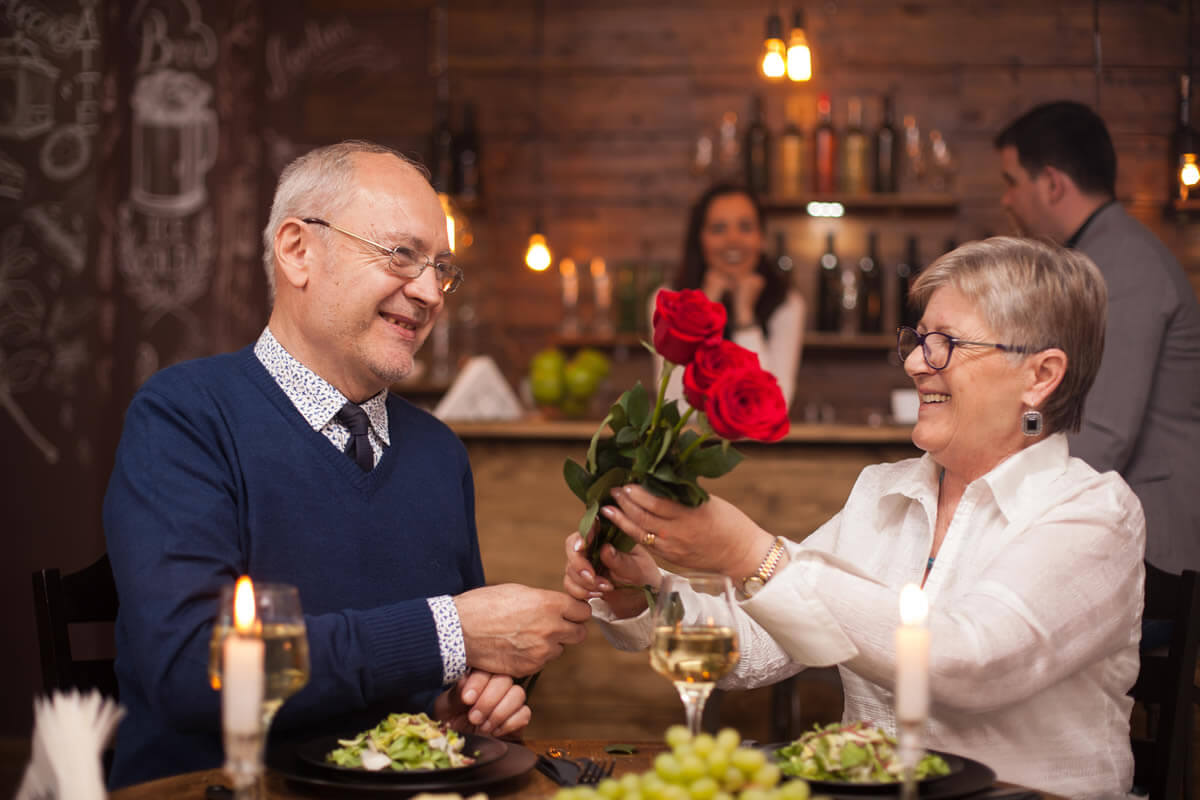 11- Use Proper Grammar And Spelling In Your Senior Dating Profile Text. It Matters!

One of the most common complaints about senior dating sites is that the members are not all that serious about dating. Some of them are just looking for friendship, and others are only interested in casual dates. If you want to find someone who is actually interested in a long-term relationship, then you need to be very careful about how you communicate with potential matches.
One of the best ways to weed out the people who aren't serious about dating is to use proper grammar and spelling in your profile text. This may seem like a small thing, but it can have a big impact on whether or not someone responds to your messages.
Bad grammar and spelling make you look uneducated or lazy, which isn't going to inspire anyone to send you a message. Even if someone does respond, they're likely to think that you're not intelligent enough for them, so they won't take the conversation very seriously.
If you're looking for a long-term relationship, then you should take some time to make sure that your profile text is error-free. It's also important to use more than just one sentence in your profile. A short profile isn't going to make anyone want to message you because they'll assume that you don't care enough to fill out your profile properly.
12- Read Over Your Senior Dating Profile Before Posting It

When sharing your profile, you want to be sure that it is exactly how you want it to sound. This is a time when reading over your content before posting it can be extremely helpful.
Here are some tips on writing your senior dating profile and why reading it over again can be so useful:
Check for mistakes. Check for spelling errors. You want to be sure this is exactly how you want it to sound before share your senior dating profile.
Read out loud. By reading what you have written, out loud, you can find places where the flow of the words may be off or where there may be a better way of saying something.
If you take some time away from what you have written and then come back to it with fresh eyes, you may see things in a different light. You may find sections that need to be rewritten or that could use some tweaking. You may also see things that are fine.
That's all for now from the content of "15 Ways to Write an Senior Dating Profile" prepared by Victoria Milan! If you are looking for more content like this, you can visit Victoria Milan's blog and stay tuned.
In addition, Victoria Milan is the best dating site in that allows you to find a partner with its unique features. You can see online users on the homepage and find the perfect partner with filter options. You can easily find a partner with the advantage of having millions of users. Find a partner with Victoria Milan easily! Click here to sign up for Victoria Milan for free!