What is Happn? Happn is a dating app that uses your GPS location to show you other users in the area. You can browse people who are nearby or search by age, gender and location. Happn has been around since 2014 and has been steadily growing in popularity since then. It's a location-based dating app that works in the background to show you who you cross paths with in your daily activities. The app aims to make it easy to meet people. but with so many other dating apps on the market, is Happn any different? Let's take a closer look at Happn and see if it's worth your time.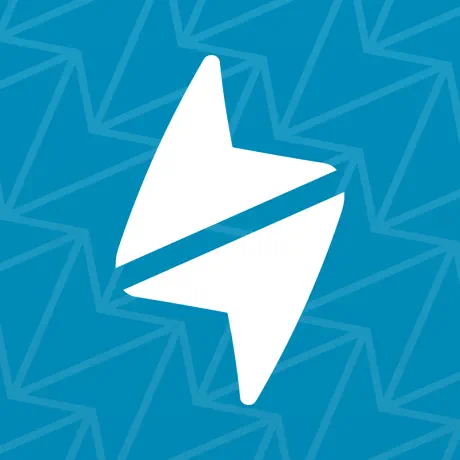 Happn Overview
Happn is a location-based dating app that works in the background to show you who you cross paths with in your daily activities. The app aims to make it easy to meet people, with no need for swiping or messaging. All you have to do is download Happn and allow it access to your location data. Then, whenever you're near someone who also has the app on their phone, an alert will appear showing their name and profile picture. You can then decide if you want to strike up a conversation or move on with your day.
Happn Pros And Cons
Pros
Easy to use and register
You can use the application for free.
Bot accounts are found and deleted.
Cons
 There are matches by location only.
Not as popular as other apps.
Happn Sign Up Process Review
Signing up for Happn is very easy. First, you need to download the app and create an account.
After installing the app, you will be prompted to sign up or log in with Facebook. You can choose to sign up with your email address instead, which is a good option if you don't want anyone else to know your Facebook profile.
After signing up, you'll be asked to fill in some basic information such as gender, age range, location and interests. You can also add a profile photo and write a short bio about yourself.
Once that's done, it's time to start searching for matches!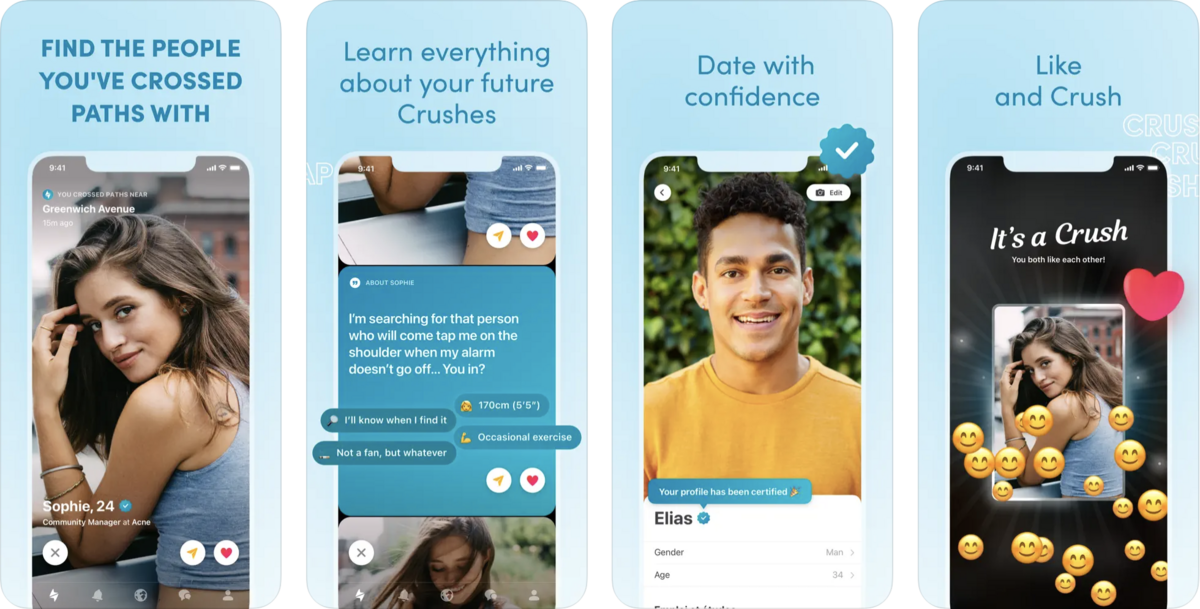 Happn Interface Review
Happn's interface is easy to use. You can search for people you've crossed paths with, or browse through a feed of profiles that the app has determined you might be interested in. All you have to do is click on the heart icon to indicate that you like someone, and you can also see who else has liked you.
The app works best when you're traveling or out at a bar or club — and it's more likely that people you've crossed paths with will be nearby. Happn also has great recommendations based on your location and interests, so it's not just about finding out who you've met.
Happn Features Review
FlashNotes
FlashNotes is a paid feature that lets you message users before pairing them. Free users can get FlashNotes from special offers or by purchasing in-store. Paid users get 10 free FlashNotes to post every 12 hours.
Unlimited Likes
Unlimited Likes is a feature available to paid users. Users who have joined the paid plan can like as many profiles as they wish. This is great for getting more matches and making sure that you're not missing out on anyone who might be your perfect match.
Criteria Personalization
This feature allows you to filter potential matches by their criteria preferences. This can be useful if you're looking for someone with certain qualities or characteristics that are important to you. For example, if you want someone who is tall, you can set a filter on your account that shows only people who have selected "tall" as an important quality.
Happn Users Review
Happn has a large user base and they tend to be active on the app. Happn has 50 million users. This makes it easier for you to make matches. Happn users have a high rate of active usage. There is a strong correlation between the amount of time spent on Happn and the number of matches. This means that if you spend more time using Happn, it will give you more opportunities to make matches.
Happn Membership Price Review
| | | | |
| --- | --- | --- | --- |
| Membership Type | Membership Length | Monthly Cost | Total Cost |
| Premium Membership | 1 Month | $24.99 total | $24.99 total |
| Premium Membership | 6 Month | $15.00 per month | $89.99 total |
| Premium Membership | 12 Month | $10.00 per month | $119.99 total |
Happn Customer Support Review
While Happn does not offer phone or live support, it does have a help form. Although Happn does not include any phone numbers or live support for customer service, it does have a help form. If you're using Happn, it's best to use the app's help form in case you experience any issues with the app. This way, you can get your issue resolved quickly without having to wait on hold or send an email.
That's all for now from the "Happn Review (2022) – Waste of Time or Worth It?" content prepared by Victoria Milan for you! If you are looking for more content like this, you can visit our blog and stay tuned.
Also, Victoria Milan is the best casual dating site that you can find someone. It's the perfect place for you if you're looking for a discreet affair or just want to have some fun on the side. With 10 million users, modern design, and unique features, Victoria Milan offers you the best user experience. %100 anonymous and you can see online users on the homepage and start a quick chat. Or you can easily find the perfect partner with filtering options. In addition, registration at Victoria Milan is free. Find a partner easily and quickly with Victoria Milan. Just click to register to Victoria Milan.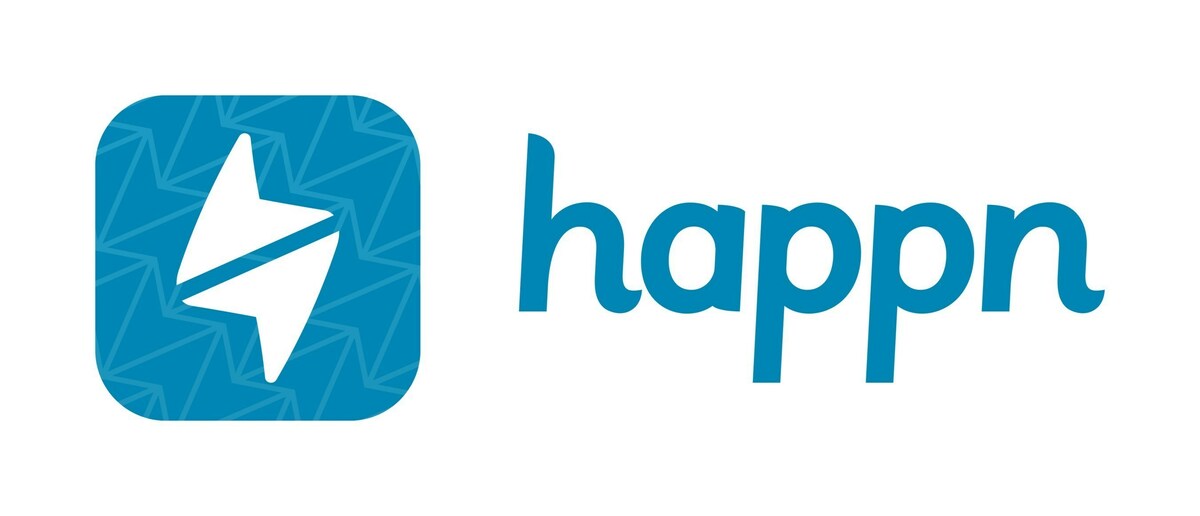 FAQ About Happn Review
Can I Find A Partner With Happn?
Happn is a location-based dating app that matches you with people in your area. You can log in through Facebook and the app will show you who has already checked you out and liked you. There are over 1 million active daily users, so it's definitely worth giving it a try to see if it works for you!
Does Happn Have Fake Profiles?
Yes, there is, but the application pays a lot of attention to this issue. Happn does not allow users to create fake profiles or fake photos. It uses its own algorithm to detect such profiles and remove them from the application. Also, it is possible to report any user who you think may be fake. After you have reported a profile, Happn will check it and if necessary remove it from the application.
Does Happn Really Work?
Yes, Happn does really work. Happn is a location-based dating app that connects you with people around you. It uses your phone's GPS to track where you are and shows you other users who have crossed paths with you. The app is free to download and use.
When Happn Launched?
Happn is a dating app that launched in February 2014. The app was designed to help users find other singles in their immediate area, making it perfect for those who are always on the go. The app has 50 million users worldwide.
Is Happn Safe?
Happn is a dating app, which means it's only as safe as you make it. You can choose to meet people in public places, or arrange to meet them at your home or theirs. If you're meeting someone for the first time, we'd always recommend meeting in a public place during daylight hours, and never going somewhere alone with someone you don't know very well.