Sometimes all you want to do is date in peace. Maybe your work schedule is tight, or maybe you just have a lot of things going on in your life that makes it hard for you to find a time for a date. POF, or Plenty Of Fish, is one of the most popular online-dating services out there. Today we'll go over the very important differences between POF and Tinder, so that you can make an informed decision on what's going to work best for you.
What Is Plenty Of Fish (POF)?
Plenty of Fish is a free online dating site. It was launched in 2003, and has over 90 million members from all over the world. There are plenty of people using this site, which makes it a great place to find love online.
You can create your own profile, upload photos and interact with other members on PlentyOfFish. You can use it as an alternative to Tinder or any other dating app that you may be using at the moment.
In order to get started on this website, you need to create a profile and add some information about yourself. This includes your likes, dislikes, interests and hobbies etc. Once you have created your profile, you can start looking for other singles who have done the same thing! Once you have found someone that catches your eye then you can start chatting with them via chat rooms or by sending them messages directly through their profile page.
There are lots of different ways that you can meet new people on this website – whether it be through matchmaking services or through chatting with them online! You will also be able to see if there are any singles near your location before signing up for the website so that you can make sure that there will be plenty of people around.
What Is Tinder?
Tinder is a location-based social search mobile app that facilitates communication between mutually interested users, allowing matched users to chat. Developed by Sean Rad, Jonathan Badeen, and Justin Mateen, Tinder was founded in 2012 with a focus on quick dating. And Tinder has 65 millions users in worldwide.
Tinder is a location-based social search mobile app that facilitates communication between mutually interested users, allowing matched users to chat. The app is most commonly used as a dating app or hookup app, but it also has used for who is looking for a friend.
In the app, users can like (swipe right) or dislike (swipe left) other users, and the app's algorithm facilitates matches based on profile information, mutual friends, and common interests. If two users like each other it then results in a "match" and they are able to chat within the app. The goal of the app is to get as many matches as possible. It uses Facebook profile information for authentication so you don't have to fill out any information about yourself if you don't want to do so.
POF Sign Up Process vs Tinder Sign Up Process
POF Sign Up Process:
POF sign up process does not take too much time. You can sign up in just 10 minutes. Once you have completed the registration process and verified your email address, you will have to create a username and password.
After that, you will be required to fill out the personal information form and upload a photo of yourself. You can also choose your gender, country and town from the drop-down menu provided on the site. After filling out all these fields, click on 'Next' button to proceed further. But you have to write detailed biography on your POF profile. So it can take a little bit time.
Once you do this, you are ready to start browsing through other members' profiles at POF.com.
Tinder Sign Up Process:
To begin, open the app and tap "Sign Up". You will then be asked to enter Google account, Facebook account or phone number.
Tinder only asks you to enter your first name and last name, so you can use any combination of letters that you like. The app will not allow you to sign up with a username that is already in use by another user.
When we look at these services Tinder is the winner with these features.
POF Features vs Tinder Features
POF features a variety of features that make it easy to find, meet and chat with new people. The POF Dating App is available on iOS and Android devices, and the POF website offers a desktop version so you can log in from your computer.
POF has been around since 2003 and has millions of users worldwide. The site is free to join and use but does offer premium memberships for those who want extra perks like sending unlimited winks or seeing who likes them first on the app.
Here are some of the top features of POF:
Browse Singles by Cities & Countries

See Who's Online Now!

Find Local Singles Near You!

Send & Receive Winks

Chat with Singles via Text Message

See Who is Interested in You

Using Meet Me

Controlling Who Sees Your Profile and Photos

Hiding and Unhiding Your Profile

Blocking Another Member

Blocking on Live!
Tinder Features:
The app is most commonly used as a dating app, but it also has services for professional networking. Users are able to like and dislike other users, and only mutual likes are displayed.
If both users like each other it leads to a "match" and they are able to chat within the application.
Priority Likes

Message Before Match

Likes You

Passport

Rewind

Super Like

Boost

Top Picks
Actually both of the app serving good services but Tinder a bit narrow in this subject. So POF is the winner of these POF vs Tinder section.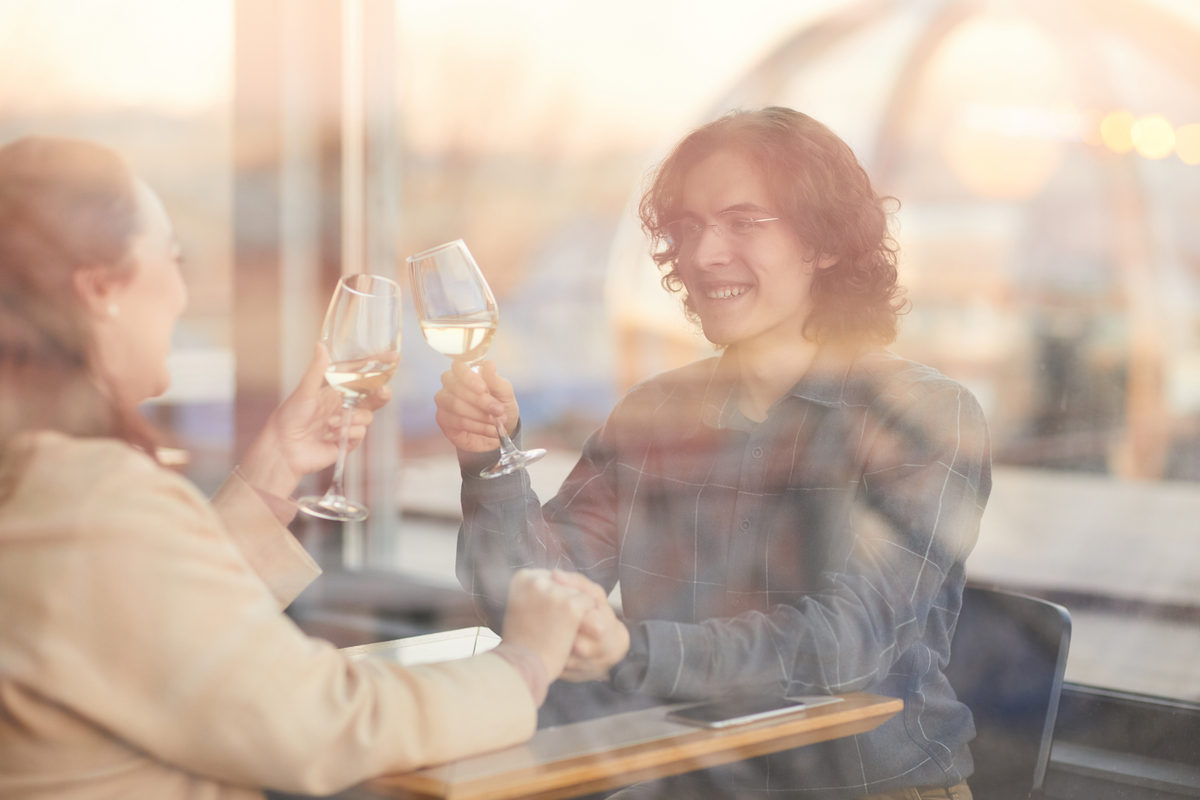 POF Users Vs Tinder Users
POF Users:
The POF app has more than 90 million users worldwide. The users of this app are from different countries like United States, Canada, England, Philippines, Australia and many other countries. So you can easily find someone for your relationship on this app.
POF users have different purposes behind using this app daily. Some of them are looking for serious relationship and some of them looking for casual relationship. But most of the users are between 30 – 35 years old.
Tinder Users:
You can use this app to find friends, chat with new people and even find a date. Tinder has more than 65 millions of user in worldwide. The users of this app are from different countries like England, France, USA, Canada, Germany, Russia, Sweden, Brazil, Australia.
And every users using this app for different purpose. Some of them looking for serious relationship some of them looking for casual relationship. But most of users just looking for hookup. So we can say that Tinder is a hookup app. And users age rate is 18 – 26.
As we can see POF and Tinder has aimed to different kind of users. If you are young and looking for daily relationship you can choose Tinder. If you are 30s and looking for serious or daily relationship you can choose POF. But if we compare these features, POF is a bit more good from the Tinder. Because POF achive the get different kind of users. So we can say that POF is more successful about this topic. So in this POF vs Tinder section POF İs the winner.
POF Membership Prices Vs Tinder Membership Prices
Plenty Of Fish (POF) Membership Cost: 
| | | | |
| --- | --- | --- | --- |
| Plan | Length | Monthly Cost | Total Cost |
| Premium | 1 month | $19.99 | $19.99 |
| Premium | 8 month | $9.99 | $79.92 |
With POF Premium membership you can reach these features:
You can upload not just 8, but 16 images to your dating profile!

Unlock extended profiles of other members.

See whether your messages have been read/deleted by the receiver

Show up on the feature MeetMe

No ads

Check out who viewed your profile down to the date and time they viewed it

Send three gifts per day

Stand out in all searches

See who wants to "Meet" you from the Meet Me feature

Access to Username Search

Filtering Features
 Tinder Premium Membership Price:
| | | | |
| --- | --- | --- | --- |
| Plan | Length | Monthly Cost | Total Cost |
| Platinum | 1 month | $19.99 | $19.99 |
| Platinum | 6 month | $10.00 | $60.00 |
| Platinum | 12 month | $6.67 | $80.04 |
| | | | |
| --- | --- | --- | --- |
| Plan | Length | Monthly Cost | Total Cost |
| Gold | 1 month | $14.99 | $14.99 |
| Gold | 6 month | $7.50 | $45.00 |
| Gold | 12 month | $5.00 | $60.00 |
 Tinder Gold Membership Features:
Passport,

Rewind,

Unlimited Likes,

five Super Likes per day,

one Boost per month,

You feature, so that you can see who likes you before you swipe.
 Tinder Platinum Membership Features:
Unlimited Likes

Rewind

5 Super Likes a day

1 Boost a month

Passport

No ads

"Who Likes Me" 

Top Picks

Message before Matching

Prioritized Likes

Seeing the Likes you've sent in the last week
When we look at these features both of the app serving good features to users. And we can say that in this POF Vs Tinder section the status is equal.
POF Customer Support Vs Tinder Customer Support
POF Customer Support:
If you are facing any kind of problem with your POF account and you want to get help from POF customer support team then you can contact them at their official website.
The POF customer support team is available 24/7 to resolve all the issues of their users. You can contact them via phone, email or live chat.
Tinder Customer Support:
You can contact just by fax way with Tinder. There are different ways to get connected with them. They have a toll-free number which is available 24 hours a day and seven days a week. It will be helpful for those who want to talk to someone personally and get their issues resolved instantly.
You can also send an email at support@tinder.com or fill out the form provided on the website if you want to get an immediate response from them. The response time may vary depending on the nature of your query and number of users contacting them at that particular time but it will not take long for them to respond back after receiving your email or filling up the form correctly with all necessary information needed for processing your query without any difficulties or issues at all.
When we look at these services Tinder is not serving good service from the POF. So in this POF vs Tinder section we can say that POF is the winner.
Result Of POF vs Tinder
Tinder has become very popular in recent years and has millions of active users daily, but it's a paid dating app. While Tinder is theoretically free, its free version is ineffective. You'll see a lot of ads and you can't stand out much in the algorithm. In other words, you need to pay money to use this app. On the other hand, POF is free and it also offers some great features such as unlimited messaging or viewing other profiles without paying anything.
POF offers a lot more than Tinder does, including an advanced search tool that allows you to filter your potential matches by age, location, sexual orientation and more. It's also much easier to use than Tinder because all you have to do is upload a few photos and fill out a short profile before you're ready to start chatting with other singles near you! So POF is better than the Tinder.
That's all for now from the "POF vs. Tinder – Which Is Better For You?" content prepared by Victoria Milan for you! If you are looking for more content like this, you can visit our blog and stay tuned.
Also, Victoria Milan is the best dating site that you can find someone. With millions of users, modern design, and unique features, Victoria Milan offers you the best user experience. %100 anonymous and you can see online users on the homepage and start a quick chat. Or you can easily find the perfect partner with filtering options. In addition, registration at Victoria Milan is free. Find a partner easily and quickly with Victoria Milan. Just click to register to Victoria Milan.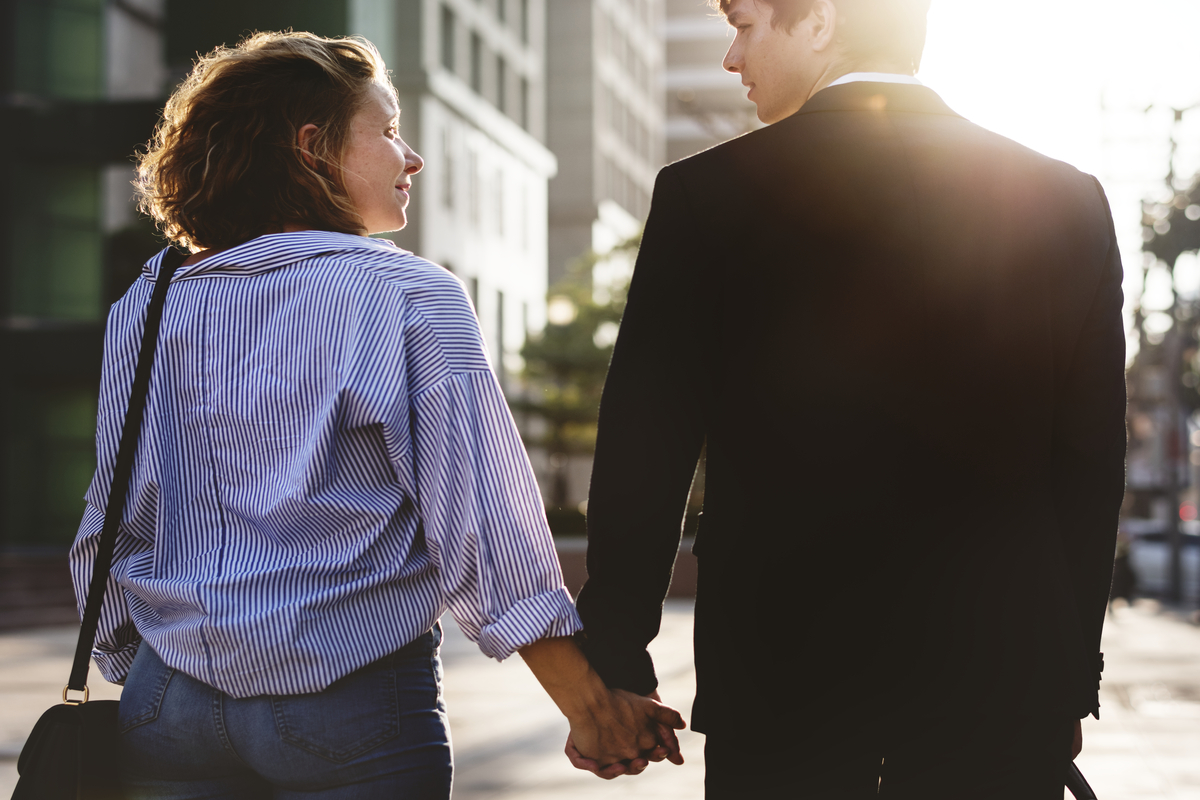 FAQ About POF Vs Tinder
Is POF Good For Hookups?
Plenty of Fish is really good for casual hookups, but it also has a lot of serious relationships as well. It has an amazing search feature, so you can find exactly who you want to talk to without having to scroll through thousands of profiles.
Is POF And Tinder The Same?
Unlike POF, Tinder is a dating app. It is used to find partners for a casual relationship. Most people use it for hookups and not for finding their life partner. POF on the other hand is more for serious relationship. It has many features that help users find their true love in a safe and secure environment. You can even filter out people based on age, location or distance from you or any other criteria if you wish to do so.
Where Is POF Most Popular?
POF is most popular in USA. 59% of POF users are American. The next two countries with the most POF members are Canada (12%), then Britain (11%). Australia comes in at 6%, followed by Brazil at 3%.
What Age Group Uses Plenty Of Fish?
Plenty Of Fish is a free dating site that boasts over 90 million users. According to their website, the average age of POF users is 30 – 40 years old. However, there are many different age groups represented on Plenty Of Fish.
What Age Group Uses Tinder?
Most Tinder users are between the ages of 18 and 26. But Tinder isn't just for Millennials there is also a significant number of older users who have found success using the app as well.
Is Tinder Good For Hookups?
Tinder is definitely good for hookups, but it's not just for hookups. People use Tinder for all sorts of reasons — some people want to find a long-term relationship and others want to meet new people and make friends. But one thing everyone can agree on is that Tinder is great for finding matches nearby and it makes getting together super easy, whether that means just hanging out for a drink or making plans for an actual date.