Tinder is a dating app with more than 50 million users. It allows you to quickly connect with new people in your area. You can meet new friends, dates or even find na log-term relationship. This article contains the best Tinder openers that will make a big impression on your matches and leave them wanting more.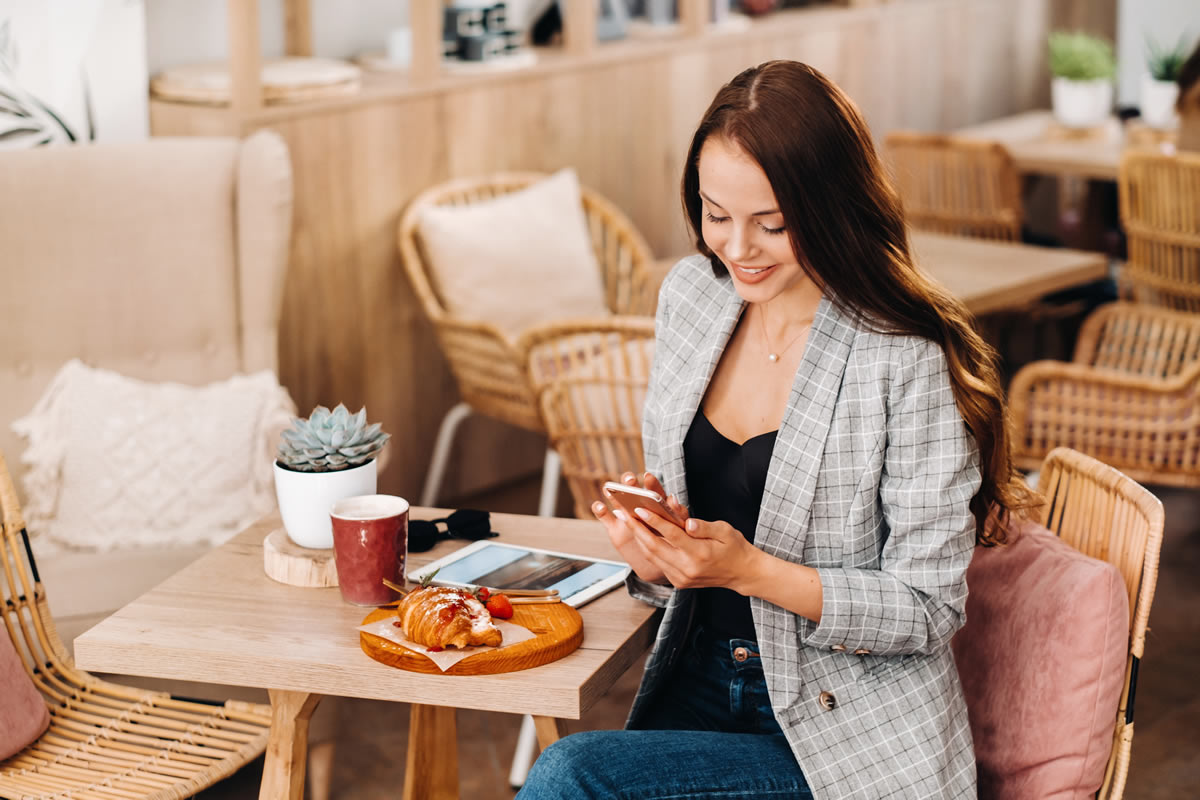 Starting With A Gif

A GIF is a great way to strike up a conversation on Tinder. It will tell people who you are without having to say anything. If you like to kick back and relax, show it off with a GIF of someone in their hammock. Love dogs? Start the conversation with a GIF of you and your pet. A GIF is worth a thousand words and will definitely help you stand out from the crowd.
GIFs are images that play over and over again in a loop, and they can be great conversation starters. And according to a recent article on BusinessInsider.com, they can be used as a kind of "icebreaker" for online dating conversations.
The article talks about how GIFs show that you're funny and goofy, which is something everyone wants in their partner (and who doesn't like humor?). They also create an emotional response from whomever you send it to, because the person will immediately connect with whatever emotion is being expressed in the GIF—and it's all based on what your match thinks is funny or appealing.
Starting With An Invitation

The only thing worse than not knowing what to say on Tinder is getting ignored after you've said something. So don't be that guy! After you've been matched with someone, what do you say? If you're the person who starts the conversation, do you go for a tried-and-true "hey there" or do you take a more creative approach? The app works to match people based on similar interests and geography, but it's up to the user to make the first move. They can also choose whether they want to meet up right away or just chat (online), so it's important to get this part right.
One of the most popular ways people start a conversation on Tinder is with an invitation for a date or activity: "What are you up to this weekend?" "Do you want to go see [band name] at [venue] tonight?" It's as simple as that!
Starting With Humor

Humor is a powerful way to get attention. Some people prefer to use it as their primary go-to for starting a conversation, but the first thing you need to know about using humor on Tinder is that it can be very hit or miss. You don't want to go overboard with jokes and risk coming across as too silly or immature, so make sure that you're trying out different approaches and are prepared to mix up your style from time to time.
Another thing you should keep in mind with humor is that not everyone has the same sense of what's funny, so don't assume that everyone will appreciate your brand of comedy. Be aware of your audience and play around with different tones until you figure out what works best for you.
Starting With A Question About Her Interests Or Activities

The best way to start a conversation on Tinder is to start with a question about her interests or her activities. That's half the battle. The other half is keeping the conversation heading in the right direction so it leads to a date, or at the very least, a phone number.
Here are 3 great ways to engage:
Talk About Her Interests
Yes, you have common interests and you probably have common friends too. But there's no better way to start a conversation than by mentioning something she cares about. So if she has tons of pictures of herself with her dog, why not try something like this:
"Hey! I saw that you've got a corgi too! Are they the cutest thing or what?"
Even if she doesn't end up being your type, you can still find common ground and bond over shared interests. And even if none of those interest-specific topics appeal to you, there's always sports. Inside jokes are also great ways to introduce yourself and spark a conversation. Just make sure it's specific enough for her to know what you're talking about.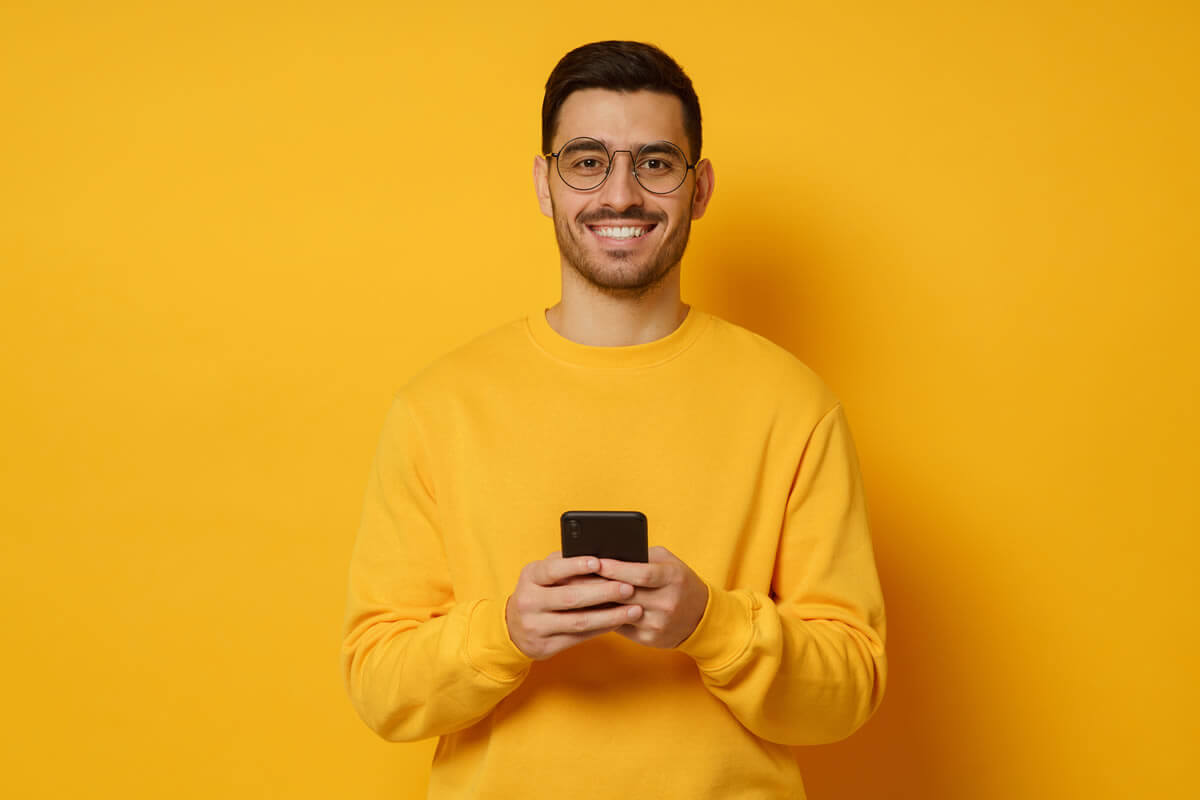 Starting With An Interesting Fact About Yourself That She May Find Attractive

Tinder is a place for superficial people to gather and judge each other by the way they look. That's a fact. And you can't really blame them. It's human nature to be drawn towards beauty, because that's what our genes are programmed to do. But while it might be unfair, it's not impossible to beat the system. Because if you play your cards right and make her think that you are attractive enough, then she will swipe right on you even if you don't have Brad Pitt's looks.
It all starts with a conversation opener. The first message should always be light, friendly, and interesting enough to make her want to keep talking. This is where things get interesting (and this is where you start getting more matches).
The trick is to start with an interesting fact about yourself that she may find attractive. For example: "I'm a professional pianist, I just moved here from London, I am an entrepreneur and I like traveling. What do you do?" or "I love dogs! My dog loves me back too! How about your pet?" These types of openers work great because they give her something
Starting With A Compliment And Then Teasing Her About It Later On

Whether you're looking to start a Tinder conversation or just give someone a compliment without being creepy, there's a lot to be said for starting with a compliment. You'll put the person at ease while also making them feel really good—surely it's the start of something special. But what do you do once they've taken the bait? How can you keep the momentum going without sounding like an awkward weirdo? Here's a trick that can help: The next time you meet up with that person, bring up the compliment again and tease them about it. It will instantly show them how much you remember. For example, if you complimented someone on their purse, when you see them again, you could say something along the lines of: "I saw your purse from across the room and thought it was amazing! I'm glad I was wrong." Not only does this make for an easy conversation starter, but it also makes for great banter and shows everyone around you how funny and charming you are. If that doesn't get things going, then maybe dating isn't for you!
Making A Witty Observation About Something In Her Profile

Your goal when starting a conversation on Tinder is to make her feel some form of positive emotion. One good way to do this is by making a witty observation about something in her profile. It doesn't have to be anything serious, just something you noticed and want to ask her about. For example, if she has a picture of her with a big dog and she's wearing a clown suit, you could say "So that's what you do instead of getting married". Also, its important to remember that you can make fun of yourself too. Letting her know that you're not perfect makes it easier for her to relate to you. The key here is to make sure it's positive and not negative or self-deprecating. You're not trying to show how crappy your life is, you're trying to show how funny and nice you are.
You can also use the same strategy with other photos from her profile where she has other people in the photo with her as well. For example, if she has a photo of her and some guy friend who's hot, ask "What no picture of me?" Do the same thing if there are multiple women in the photo instead of men. This will give her an opportunity to explain herself without feeling judged or embarrassed
Hinting At A Common Interest By Asking How She Got Into It, Etc.

Asking about her interests and hobbies is a great strategy for starting a conversation on Tinder. Not only does it show that you're interested in what she's doing, but it also gives you the opportunity to learn something new. One specific way to do this is to ask how she got into her favorite hobby. This kind of question lets her know that you care about the things she cares about, and it also gives you a chance to share some details about yourself as well. For example, if she says she loves playing tennis and you ask how she got started playing tennis, then you can talk about how you've been playing since childhood or how your dad taught you when he was little!
Using Pick-up Lines In Your Opener

We all know that pick-up lines are great for getting the juices flowing. Some of the best openers I have used to start conversations with women on Tinder were simply a quote from a movie or TV show. They often get a laugh and we get to talking about how much we love that movie.
Don't be afraid to use pick-up lines out of context either, it can make you seem witty and give the woman a good laugh at worst. I often use lines like "Is your dad in jail? Cause he stole the stars and put them in your eyes" as an opener when I'm just trying to get my foot in the door. I don't expect it to work, but if it does then great, otherwise it still makes for a short introduction that is pretty memorable.
As A Result

Keep your tinder openers simple and let her do most of the talking when you first start the conversation. It's hard to break the ice on Tinder. That's why simple openers work best since they give her something obvious to ask about, i.e. a dog, an interesting t-shirt, or a goofy quote on your profile picture. If she responds positively, keep the conversation flowing by asking follow-up questions that fall naturally from her answers. Most importantly, don't force it – if you aren't feeling it, then swipe left and move on to the next one!
That's all for now from the content of "15 Best Tinder Openers Examples" prepared by Victoria Milan! If you are looking for more content like this, you can visit our blog and stay tuned.
Also Victoria Milan is the best option as a dating site for you to find a partner. With millions of users and unique features, Victoria Milan allows you to find the partner you are looking for. You can see online users on the homepage, use filtering options and meet real users with their verified profiles. Also, registering with Victoria Milan is completely free! Find the best partner that you are looking for with Victoria Milan! Click to register with Victoria Milan!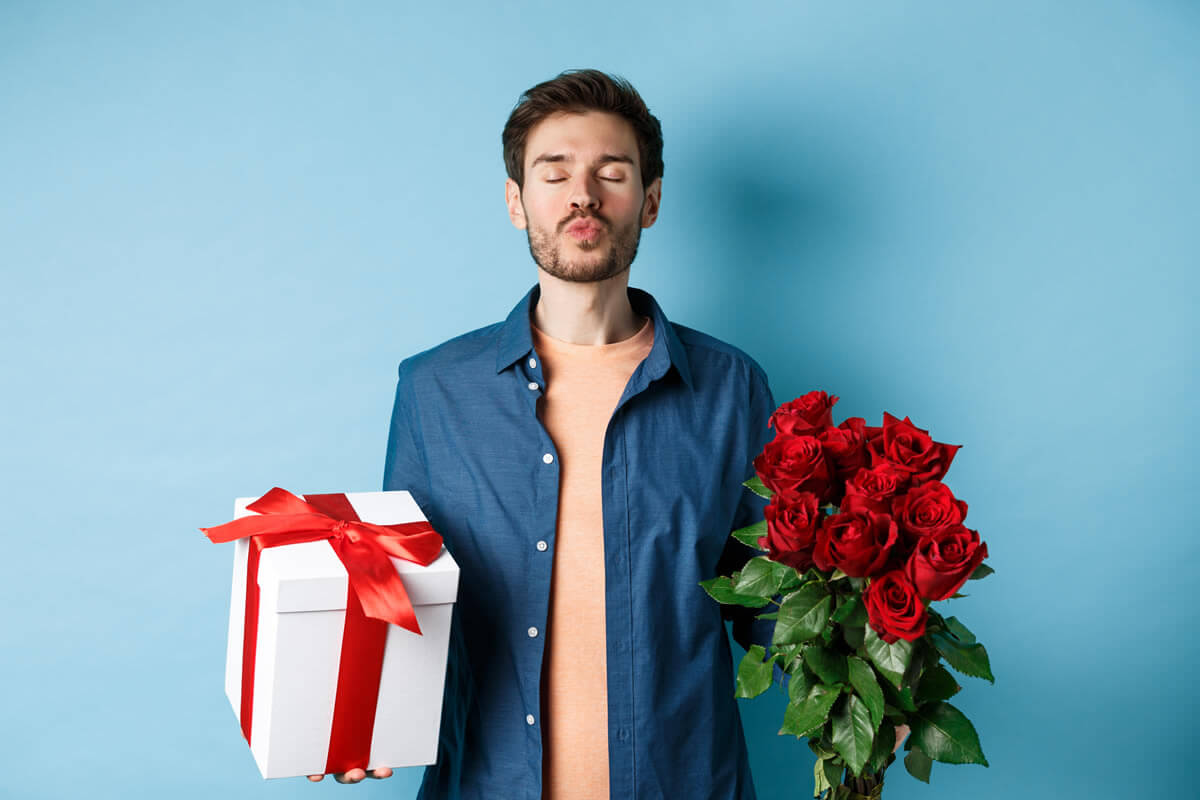 FAQ About Tinder Openers
What Is A Good First Message On Tinder?
The best Tinder openers show that you're interested in learning more about the other person. They ask questions to get a meaningful conversation started. They also make sure that the content of the message provides something to talk about later on, if things go well. If you're looking for a way to get past a superficial hello and into an engaging discussion, here are some tips for writing your first Tinder message.
How Do You Make A Good Tinder Opener?
Don't start with a pick-up line. These are overdone and if you're using one, it's probably because you don't have anything else to go on. Especially avoid [insert specific pickup line], which isn't creative and is used by everyone. Also avoid anything overly sexual—it will instantly turn her off and she'll swipe left before you even know what's happening. In fact, women are more likely to swipe right on guys who mention food than they are on guys who use pick-up lines.
What Are Good Openers For Online Dating?
You have to keep her attention every step of the way, and build attraction with every message. You can skip all that stress, and go straight to the dates. Our online dating experts handle your profile, your photo, and all that tedious back-and-forth messaging. All you do is show up for the dates! Click here to find out more.