We all know how painfully awkward it is to start a conversation on a dating app, but your intentions are good. You want to start a conversation with someone because you're interested. But how do you start that conversation? How do you say hello? What should you write? This article will give you a few tips you can use to help make starting conversations easier. It's not science, but it might just give you the confidence to start talking to more people on the apps.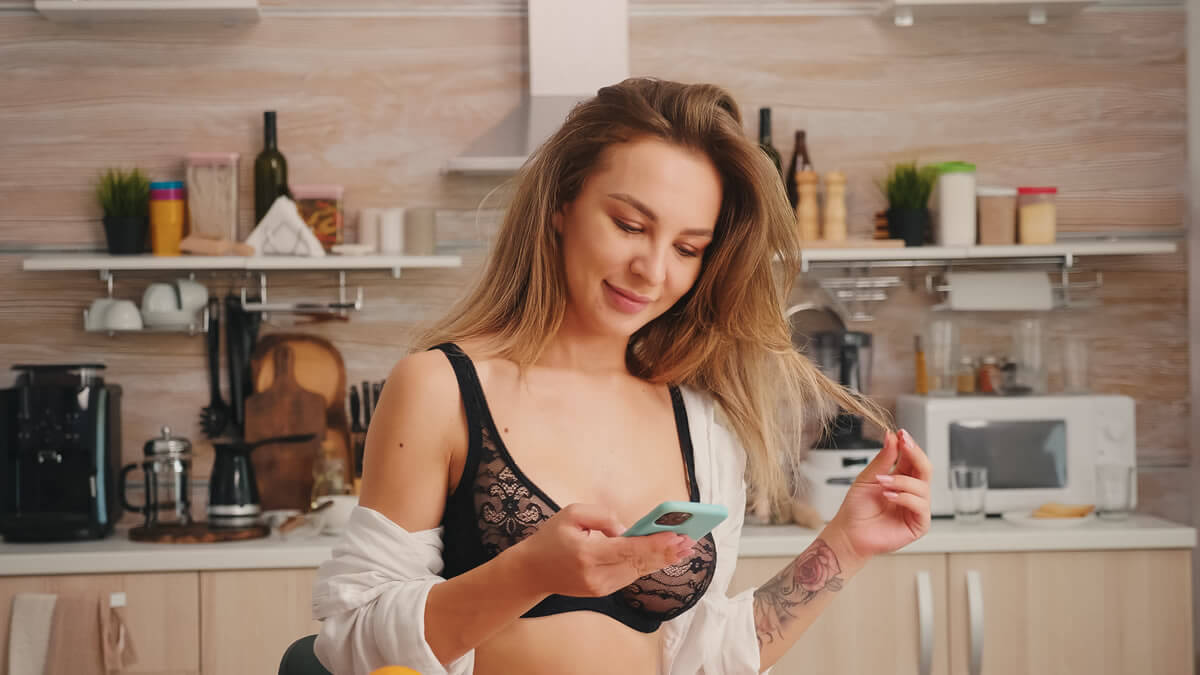 1- Show Interest In Their Interests

If you're using a dating app, this is even easier. You can look at their profile and find something you both have in common to talk about. For example, if you see that someone is into a certain sport or band, ask them about it; most people love talking about the things they like.
If you're feeling a bit brave, you can even make a comment on one of their photos. "This photo was taken in Greece? I went there last year and I loved it! What part did you visit?"
If you see that someone has at least one mutual friend with you, don't hesitate to reach out to that person for information. Maybe they went to the same college or grew up in the same town. This will make talking much easier!
2- Be Creative

With so many people using dating apps, there's bound to be a lot of competition. Although it may seem like more matches will give you more options, it actually does the opposite. Even with a low match percentage, do not be discouraged from messaging the person. The worst that can happen is that they don't respond.
For example, if you're interested in someone who is an avid reader and writer, ask them what their favorite book or short story is. Asking someone about something they are passionate about will help you learn more about them and see if your interests align.
Be sure to avoid asking average questions such as "what do you do?" or "where are you from?" These questions put pressure on your match to come up with a witty response which can feel forced and uncomfortable. Instead, ask open-ended questions that provide context but leave room for discussion.
If you're stuck on what to talk about, try making a list of all the things you have in common or things that would make great first date ideas. Coming up with thoughtful conversation starters will help ease the anxiety that comes with starting a conversation and lower the chances of getting ghosted.
3- Be Personalised

When it comes to starting a conversation, your opener is crucial. Whether you're looking for friendship or a relationship, the aim is to be personal and specific in order to get a response from someone who shares your interests and values.
It's not just about what you say but how you say it. In fact, research has shown that non-verbal cues like tone of voice are more important than what you actually say.
For example, "I'm enjoying this," said in an upbeat tone, comes across as genuine and friendly, and the other person will be more likely to reply to your message. But if you use the same words with a flat delivery, you're more likely to be ignored.
If you want to make sure someone responds to your opening message on a dating app or site, these three tips can help:
Be personalised. Compliments are usually appreciated by people because they're validating. So when sending messages, it's best to look for something unique about the person and open with that. For example, if you see that their dog has been featured in one of their photos, ask them about it! They'll be flattered that you noticed and will enjoy talking about their furry friend. And don't talk about yourself too much
4- Be Confident

If you're having trouble knowing what to say to someone you're into, don't worry. It happens to the best of us. Sometimes we get so caught up in what a first message means (especially on an online dating site or app), that we freeze up and forget how to make conversation. It's okay — it happens to everyone.
Thankfully, there are some ways to message people in dating apps that are sure to get a response.1
This is the number one rule for starting a conversation on a dating app: Be confident! No one likes someone who is unsure of themselves or too shy to start a conversation with someone they're interested in getting to know better.
If you're not sure what to say, think about things that make you unique and start from there. Something as simple as "Hi, I like your profile" or "Hey, I'm [name]." If all else fails and you can't find anything about their profile that inspires something for you to say, just comment on their photos! For example, if they love dogs and have pictures of themselves with their dog, ask about it!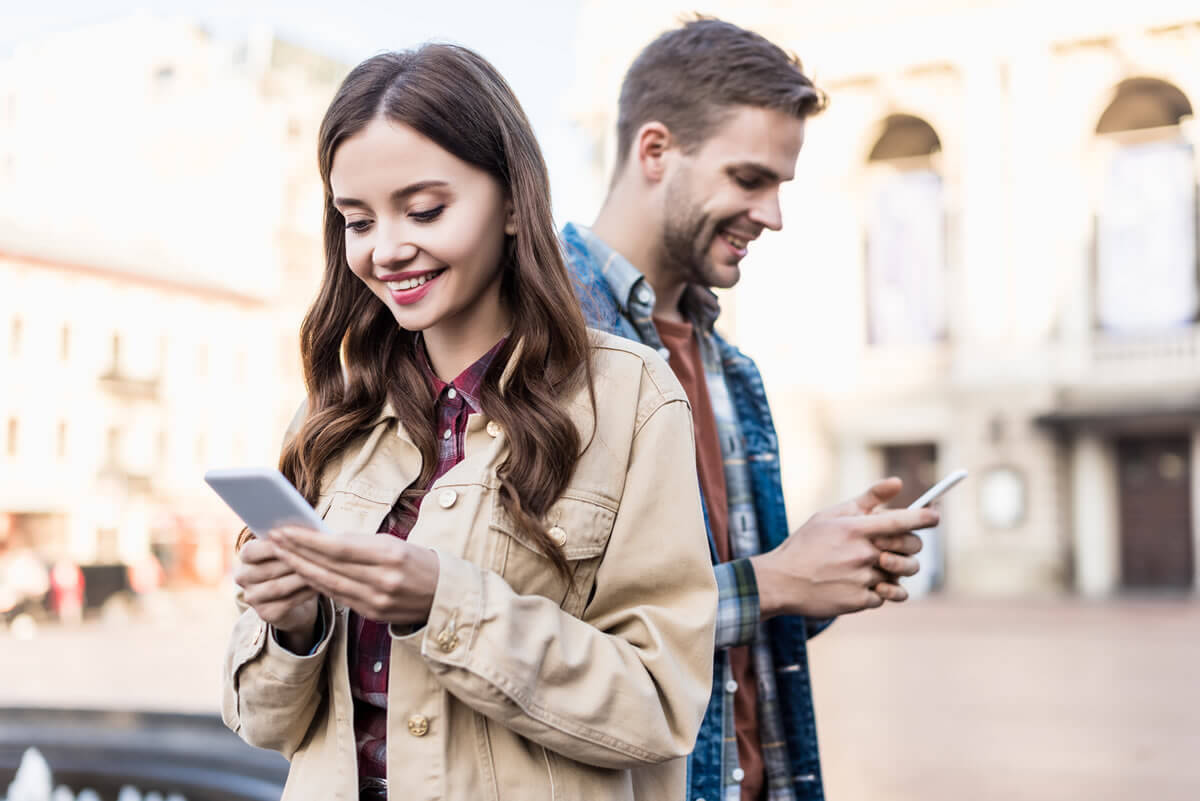 5- Be Funny

How To Talk To A Girl on A Dating App?
The answer is simple: Be funny.
When it comes to dating tips, the first thing you need to know is that girls are just as nervous as you are. They're looking for someone who can make them laugh and feel comfortable in your company.
So, the key here is to not take yourself too seriously. You can make a lighthearted joke about your bad day or maybe even about women in general. The key is not to offend anyone! Instead, make her feel special and show interest in her life.
I recommend this because most Tinder girls receive lots of messages every day and few are willing to invest time into reading long paragraphs. This way, you won't waste time writing messages that will get ignored and will be able to avoid common mistakes men make on Tinder.
6- Be Interesting

I have some game. I'm really good at talking to strangers who I know nothing about. If you're an interesting person, it's not hard to talk to a stranger and make them like you.
You can't be a boring person and expect people to like you. You have to have something going on in your life that makes you interesting. A good job, a hobby, a passion, whatever.
We are not saying all this to brag, We are just saying if you want someone of high quality to talk to online you need to be equally high quality.
7- Don't Just Start A Convo With Anything; Pick The Right Time Of Day To Message

You've got the matches. You've swiped right a dozen times and you've been inundated with responses. But if you're serious about finding romance online, you'll want to make sure you're initiating a conversation at the right time.
According to dating app Happn, that's 8:30 p.m. The app analyzed roughly 4,000 conversations in its database to determine the best time to start chatting with someone new.
The researchers found that the majority of users (65 percent) prefer to message their matches between 6 and 8 p.m., when they are most likely to be online themselves. In fact, 9 p.m. is peak hour for men on dating apps, so if you're looking for a date or hookup, head online then!
But if you've had no luck yet finding love in cyberspace, there's a few things you can do to find your perfect match."I know that some people are intimidated by starting a conversation with someone on a dating app," says Charly Lester, co-founder of London-based dating app Lumen​ in an email interview."My biggest advice would be 'Don't be afraid!' The worst thing that could happen is the other person doesn't respond — but you should
8- Some People Might Be Too Shy For Videos (Or They Might Not Have A Webcam At All), So Try Texting Or Audio Chatting Before Video Chatting If Texting Is Getting Old

Some people might be too shy for videos (or they might not have a webcam at all), so try texting or audio chatting before video chatting if texting is getting old. You can also use Skype to call them on their cell or home phone if you want to do it old-school!
Just make sure that you trust the person that you are talking to. If they insist on using Skype, then they might be trying to avoid showing their face because they are not who they say they are. You should still be careful even if you think your online crush is really trustworthy. They could just be using you for information or something else that could end up hurting you.
As you can see from the example above, maintaining a positive attitude on a dating app will help attract more positive responses from your potential matches. It's clear that there is no one way to engage in conversations on a dating app—but there is definitely a way to engage in conversations that will get you more positive results from your matches.
That's all for now from the content of "8 Tips On How To Start A Conversation On A Dating App" prepared by Victoria Milan for you! If you are looking for more content like this, you can visit Victoria Milan's blog and stay tuned.
Also Victoria Milan is the easiest and fastest way to find a partner. You don't need to waste time finding a partner in Victoria Milan, which serves worldwide with millions of users! With a very active user base and the ability to see users online on the homepage, Victoria Milan is the best way to find a partner! It's also free to register! Find a partner with Victoria Milan easily! Click to register with Victoria Milan!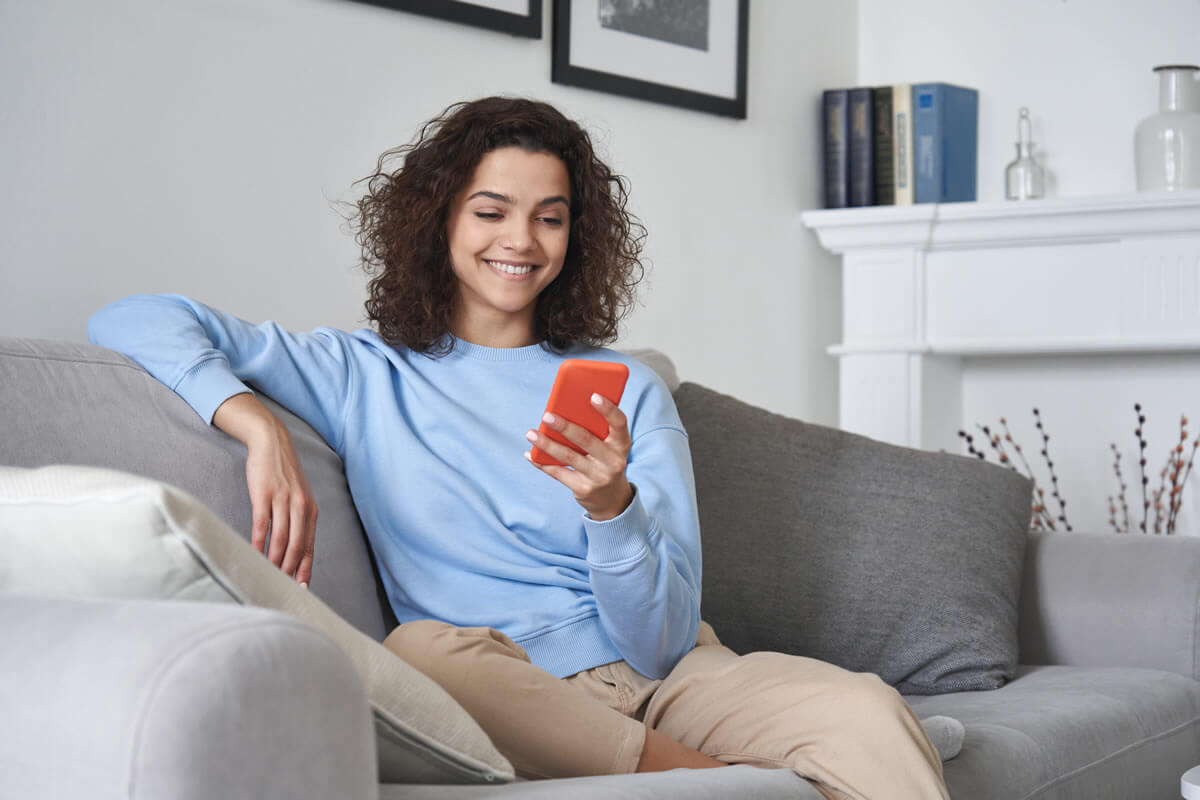 FAQ About How To Start A Conversation On A Dating App

How To Start A Conversation On A Dating App

There are a few things you need to know to start a conversation;
Show Interest In Their Interests
Be Creative
Be Personalized
Be Confident
Be Funny
Be Interesting
Don't Just Start A Convo With Anything; Pick The Right Time Of Day To Message.
Some People Might Be Too Shy For Videos
What Should I Talk To With A User I Match On Dating App?

If you've caught a match, you don't have to worry! First of all, stay calm and try to be attractive. Avoid boring conversations and never start a conversation with a "Hey" message. For this, there are many things you need to do. Visit our article for more detailed information.
What Should I Do After Matching With a User in Dating App?

First of all, don't start a conversation with boring messages like "Hey". Examine their interests or focus on sending a funny or engaging message. Because millions of users do not even respond to these messages anymore. For more detailed information on this subject, visit our article.
How Do You Keep A Conversation On A Dating Site?

What you need to do to keep the conversation going is actually very simple. Everyone likes to be asked about themselves. For this reason, you can ask a few questions about his interests or topics that may be of interest to you. You can also make small and sincere jokes to make him/her more interested during the conversation. But stay away from overly candid jokes!