Blind dating is one of the most exciting types of dating. Because both partners do not know much about each other. And you wonder a lot about your blind date. This actually makes for very exciting hours.
If you have a blind date and are worried about what to do, you don't have to fear! Today, Victoria Milan has prepared the content of "Blind Date Tips" for you! In this way, you can better understand what you need to do in your appointment. If you are ready, let's get started with this exciting content! Here is our "Blind Date Tips" content!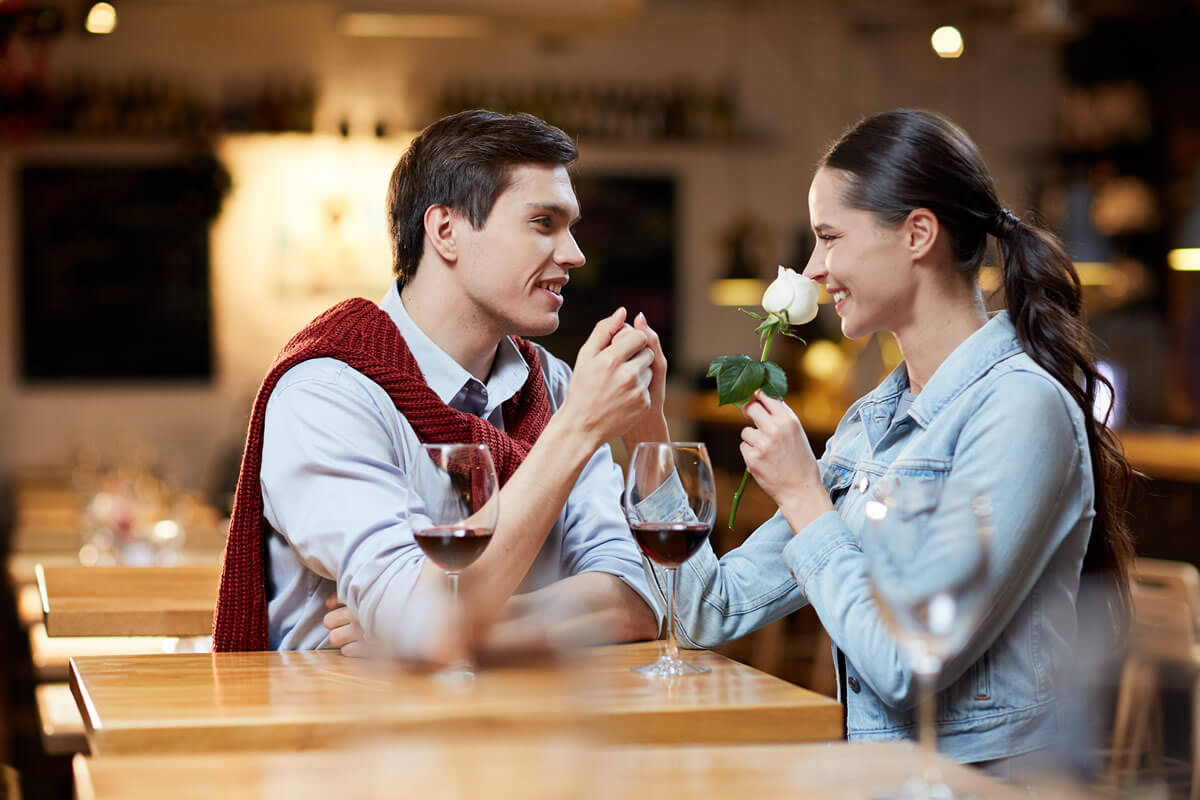 What is Blind Date?
For our readers who do not know what Blind Date is, let's first explain Blind Date. A Blind Date is a date usually scheduled by a friend or family member to get you to know each other. In short, Blind Date is one of the biggest hobbies of people who like matchmaking 🙂 In Blind Date, both partners usually do not know each other and they meet at the specified date, time and place. In this way, they have the opportunity to get to know each other. Now that we know exactly what a Blind Date is, we can now move on to the topic of "Blind Date Tips".
Blind Date Tips – Pre-Dating Tips
Blind Dates are the most exciting and almost complete surprise meetings. You need to get to know your partner and spend time with them. Now, let's take a look at what you need to do on this date, what you need to do before going to the meeting, and then learn the necessary tricks for meeting.
1 – Choosing the Right Clothes
Our first Blind Date Tips is the right choice of clothing. Don't forget, the first impression is always important and the effect you leave on the first impression will always continue. That's why it's important to choose the right clothes. But by choosing the right outfit, we do not mean ultra-chic clothes. First of all, research the cafe or restaurant which you go to and find out what style it is.
If it is a really stylish and luxurious place, you can choose a stylish dress if you are a woman and a suit if you are a man. If it is a warmer and more normal place where you will meet, then you can choose more casual but stylish clothes. In short, be a whole with the place you meet and show your partner that you care.
2- Take Care

Yes, although this is a topic that male partners often forget but also it is a detail that some female partners overlook. Don't forget to care before your appointment. By meaning care, we don't just mean things like face masks or take a shower. Men can sometimes be comfortable in matters such as hair and beard.
Therefore, before you go to your appointment, at least stop by your hairdresser and ask for your hair and beard to be straightened. Female partners can likewise go to a hairdresser and choose a hairstyle they will feel good about. This situation will both please your partner and create positive thoughts in his/her mind. For these reasons, our second Blind Date Tips is to be well-care.
3 – A Catchy Fragrance

On your first date, your smell is just as important as your outward appearance. On the first date, your scent gives many signals to your partner. And he/she'll probably remember you every time he/she smells it. Therefore, you should choose the right perfume.
If your date is in the winter months, you can prefer intensely scented perfumes. If your date is in the summer months, choose more fresh and soft-smelling perfumes. In this way, you will make a good impression on your first date. For these reasons, your choice of perfume is important as Blind Date Tips.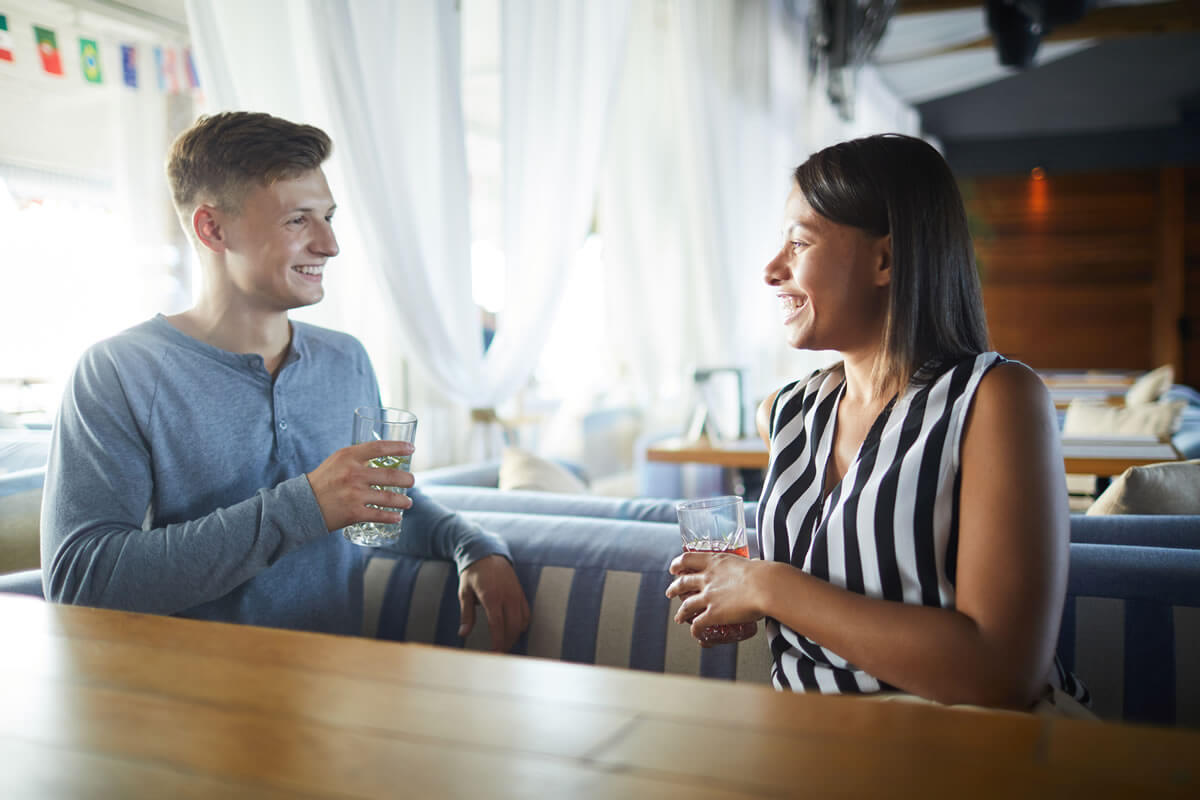 Blind Date Tips – Things to Do During a Dating
We learned what to do before our Blind Date. Now it's time to come to what needs to be done during the meeting. Let's find out together what they are.
1- Report Your Location

Although your friend arranged the meeting, you never know where or when something will happen to you. And as a result, this is a meeting with a person you don't know. So let your family know where you are before your meeting. Also, let your family know about when you are changing of the place.
"What could possibly happen to me?" You may be thinking, and perhaps you may even be right about it. But what's the harm in moving it safely? Is not it? For this reason, the first Blind Date Tips you need to do during the meeting is to inform your location.
2- Be Realistic in Your Expectations

Your friends may have exaggerated a lot about the person you will meet. Therefore, it is useful to be a little more realistic. Of course, it's fine to dream, but you can't understand if someone is the love of your life by their physical appearance.
Most Blind Dates turn out to be negative, often out of frustration when expectations are set high. All you need to do is be realistic and keep your expectations low. In this way, you can take more correct steps. For these reasons, being realistic about expectations is our second Blind Date Tips.
3- Behave Naturally

This may be one of the biggest diseases of our time. People no longer behave as they usually are. And they even introduce themselves as the different from what they are. This situation will not impress the person you will actually meet. Or even if it does, your relationship will be negatively affected over time because this person is not you.
Therefore, do not act as if you are a different person than the person you are. In fact, most people are now looking for these sincere feelings. Because almost everyone behaves differently than they do. Acting as you are will allow you to earn more "+". So acting natural is another of our Blind Date Tips.
4- Be Sincere

We can say that being sincere is actually a continuation of our "acting naturally" title. But in this section, we will touch on the issue of approaching with sincerity. By sincerity, of course, we do not mean that you talk to him like your best friend. Or, don't pretend to be at your job interview.
Or don't ask questions like in a job interview and don't act that way. Be natural, friendly, comfortable and warm. As a result, your purpose of being there is the same for both of you and sincere conversations will provide a comfortable environment for both of you. And in a comfortable space, people will get to know each other better. That's why being sincere is important as Blind Date Tips.
5- Get to Know Your Partner

Another way to have a good time with your new partner is to listen to him/her. Don't just talk, and let your partner talk too. In this way, you can make better decisions and act according to these thoughts.
6- Have Fun And Be Fun

This is a date and not a business meeting after all. Therefore, try to enjoy this situation as much as possible. Even if you don't like your partner, you can at least find ways to have fun. Ask each other interesting questions and focus on laughing. In this way, you will have a more enjoyable and fun time. Also, never be rude or aggressive, even if you don't like your partner. If you are too overwhelmed, you can say I want to get up and walk away. So be careful and just enjoy the time.
7- Be Honest and Clear

If you don't like the person you meet, be honest and clear about it! Giving hope to the other party or leaving an open door will cause to hope. If your partner isn't interested, you can say that "It was a nice dinner, thank you for that. But I don't think we're right for each other.". In this way, you will not cause him/her to be in expectation and upset. For this reason, it is important as Blind Date Tips that you be honest and clear.
That's all for now from the "Blind Date Tips" content prepared by Victoria Milan for you! If you are looking for more content like this, you can visit Victoria Milan's blog and stay tuned.
Also, if you are looking for a partner, Victoria Milan is the right choice for you. Victoria Milan is a platform that serves millions of users around the world. It provides you the best user experience with its unique features and modern design. You can also see online users on the homepage. This way you can quickly start a conversation. Not only these! Registration at Victoria Milan is free. Find the partner you are looking for easily and quickly with Victoria Milan! Click here to register with Victoria Milan!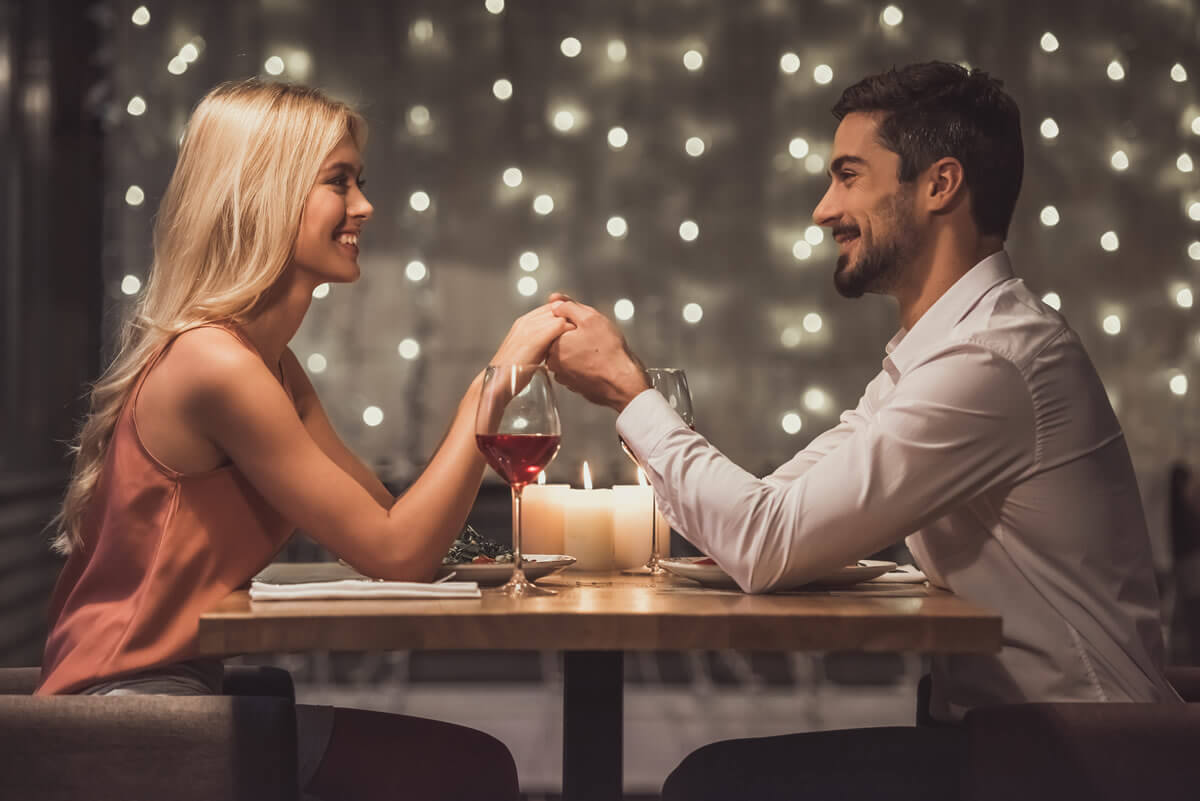 FAQ About Blind Date Tips
What Should You Do on Blind Dates?

There are some things you should do before and after Blind Dates. These are;
Choose the Right Dress.
Take Care.
Choose a Catchy Fragrance.
Let Your Family Know Your Location.
Be Realistic in Your Expectations.
Act Naturally.
Be Sincere.
Get to Know Him.
Have Fun And Be Fun.
Be Honest and Clear.
How to Start a Conversation on Blind Dates
There are perhaps millions of topics you can talk about with someone you just met. These are;
You can talk about movies.
You can talk about your favorite activities.
You can have conversations about your favorite music.
You can talk about your dreams.
You can talk about funny moments.
Are Blind Dates a Good Idea?

Actually, Blind Dates isn't very much about luck. Because your mutual friend or another person thinks the two of you would be compatible, it makes you meet up together. In fact, we can say that this increases the probability of finding the partner you are looking for. That's why Blind Dates are a good idea.