I'm sure this isn't a new problem for you: how do I start a conversation on Tinder? It's the number one thing everyone tells you to work on. Tinder is the one of the valuable dating application. And don't know to how to start is common problem for every users. In today's article we will explain how to start conversation on Tinder.
1- Don't Use "Hey!"

When you catch a match on Tinder, don't start to conversation "Hey". That's the most common way people start their conversations, according to an analysis of 200,000 Tinder users.
"Hey" and "Hi" received almost zero response rates. If your opening line is cute or funny, it may work well. The key is to make sure your opener is the right length and kind of message for the platform and the person who will be receiving it.
For example, if you're messaging someone on OKCupid or another dating site that uses usernames and not actual names, you can use something like "Hey cutie" or "Hey sexy" rather than trying to use their name. This way, you don't accidentally find out that their name isn't all that great and feel like a fool for calling them by the wrong name.
2- Be Creative

If you're using Tinder, you're probably aware that the competition is fierce. You need to set yourself apart from the crowd, and use your creativity to break the ice with a girl on Tinder.
What you need to do for this is quite simple. Review the profile of the user you matched with and send a message to the user on a subject that catches your attention. For example, the user you matched with wrote the note "Heavy Metal Lover" on their profile. And you noticed that AC/DC is written between these groups. You can start with a message like this. AC/DC is one of the best bands but definitely not a metal band! AC/DC is a rock and roll band. You can say. In this way, you start an effective conversation on Tinder.
3- Search For The Common Points

Matching on Tinder is a great start, but it's not the be-all and end-all. Since you know nothing about the person you match with beyond their name, age, and photos, finding out what you have in common is crucial to moving things forward.
Ultimately your goal should be to move from Tinder to texting. The only way to do this is to search for something the two of you have in common. Tinder is a location-based dating app. When you match on Tinder, research what you have in common with the user you matched with. If you match with someone who shares an interest in your favorite band, or you both like to ski, ask them about those things!
A conversation starter is more engaging than the boring old "Hey" that everyone is so used to. It's also important to not be too pushy. If they don't answer your questions, don't keep asking them over and over again.
4- Be Fun

It's really not hard to be fun. You can do this by making jokes, or asking her questions that make her laugh. Or talking about things that are funny.
When you talk to a pretty girl on Tinder, think about what she would like to hear from you. She'll probably want to hear some jokes, or funny stories.
Think of what you're going to say before you talk to her. If you don't know what to say, then just ask her questions and listen to her answers. This is one of the things that girls find attractive in guys – the ability to listen and understand their feelings. In this way you can start a funny conversation on Tinder.
5- Be Straightforward

When you match on Tinder, be straightforward. Your first message should let the person know that you're genuinely interested in them as a person and not just after a hookup. Show your personality and be creative. Ask open-ended questions that encourage conversation and sharing.
6- Don't Compliment Her

To get a match on Tinder, you really have to make your profile stand out, and that means knowing how to start a conversation on Tinder.
You might think that the best way to start a conversation is with a compliment. But if you want to know how to start a conversation on Tinder, forget about compliments. Compliments are great, but if you want to know how to start a conversation on Tinder, you need to go deeper than that. Women are bombarded with compliments all day long.
The real secret to starting a conversation on Tinder is this: read her profile and comment about something she said there.
7- Send Funny GIF Start To Conversation On Tinder

If you want to start a conversation on Tinder, you need to stand out from the crowd. If you've been matched with someone and can't think of anything clever or funny to say, why not send them a GIF?
Whether you're looking for an icebreaker or just want to inject some humor into your conversation, there are plenty of hilarious GIFs that you can send over Tinder.
How to Send a GIF on Tinder
Before you start looking for the perfect GIF, it's best to understand how sending GIFs works on Tinder.
When sending a message on Tinder, you have three options: text, photo, or GIF. If you tap on the text icon in the bottom right-hand corner of the app while in a chat window, you can type out a message as normal. Tap on the image icon and choose a photo from your phone's library. Tapping on the GIF icon lets you browse through thousands of different animations.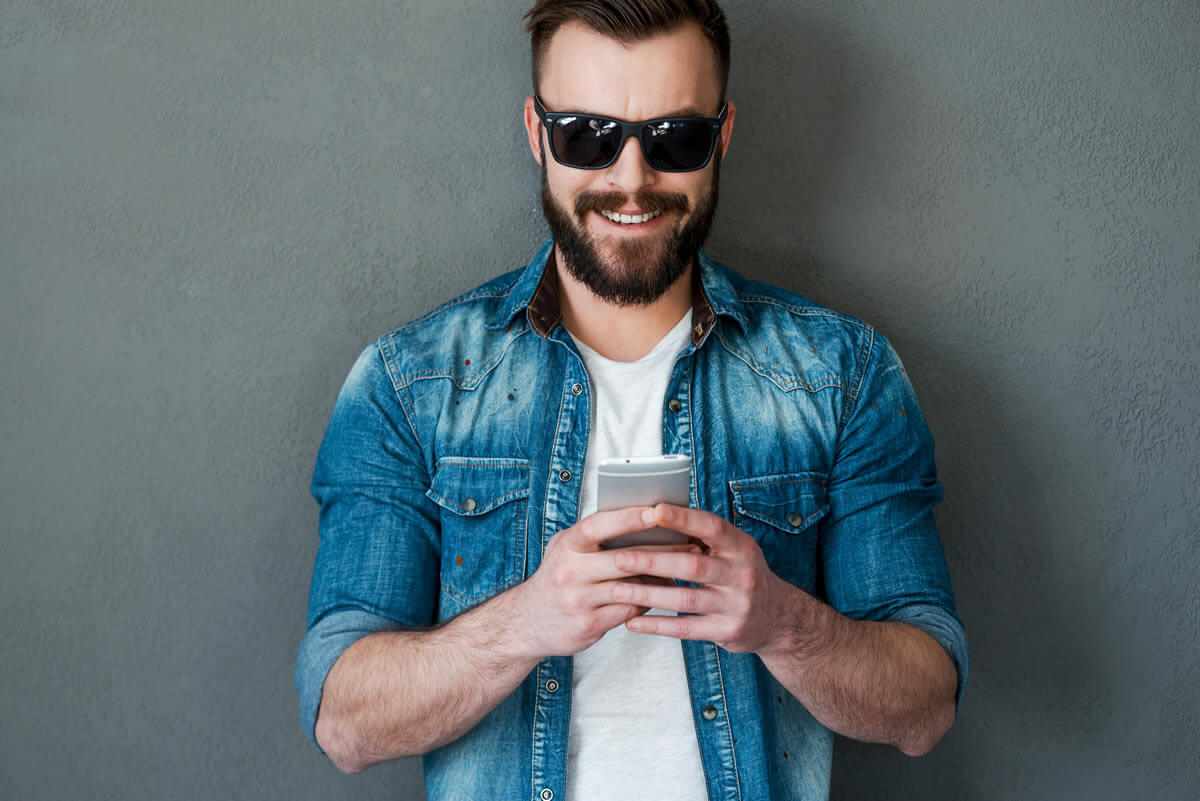 8- Start To Conversation On Tinder Examples Messages
9- What are you up to right now?
10- What have you been doing today?
11- What do you like to do for fun?
12- What do you do for a living?
13- Have you read any good books recently?
14- Do you like watching movies? If so, what's your favorite genre?
15- Are you more of a TV person, or do you prefer movies?
16- Who's your favorite actor or actress?
17- Are you a cat person, a dog person, both or neither?
18- Is there anything that really annoys you? What is it and why does it bother you so much?
19- What do you like to do for fun?
20- How do you describe your job? What do you enjoy most about it?
21- Do you have any fun plans for the weekend?
22- Are you a dog person or a cat person?
23- Hi, what made you swipe right?
24- Nice pics! You look super cute in all of them.
25- Haha, I guess we both swiped right 😉
26- You're probably wondering who the heck is this guy and why is he on Tinder.
27- I get it — I am on a dating app just like you, and I am open to being convinced otherwise.
28- Now that you know my story, let me tell you a little bit about myself.
29- I'm very active on Tinder because I love meeting new people in my area.
30- So if you're looking for someone to talk or grab a drink with, I'd love to be your new friend.
31- Feel free to send me a message and say hello if you want to chat. My name is David.
That's all for now from the content of "How To Start A Conversation On Tinder 2022" prepared by Victoria Milan! If you are looking for more content like this, you can visit Victoria Milan's blog and stay tuned.
In addition, Victoria Milan is the best dating site that allows you to find a partner with its unique features. You can see online users on the homepage and find the perfect partner with filter options. You can easily find a partner with the advantage of having millions of users. Find a partner with Victoria Milan easily! Click here to sign up for Victoria Milan for free!